One of the most popular sports in the world, Formula 1, provides a world class sporting experience on and off the track. With the World Champions for 2023 more or less already crowned with 9 races left to go, we look forward to a brand-new season as the release of next year's schedule has now been announced.
With a record-breaking 24 races set to take place across five continents, Formula 1 is set to have an action-packed season.
Teams invest millions to gain an edge over their rivals, and they will be more determined then ever to step up to Red Bull's mark next year!
Red Bull Domination
The 2023 season has been very different to the previous seasons of F1.
It is no secret that this season Red Bull are in a league of their own. Max Verstappen's remarkable performance, with 10 out of 12 race wins, and his teammate Checo Perez securing the other two victories, we are sure to see Verstappen cruise to a third-straight world championship title. it was Mercedes driver George Russell who foresaw Red Bull's dominance early on, predicting after the very first race in Bahrain that they had the capability to sweep every race. As it turns out, this prediction has held true, with Red Bull leading the championship by a staggering 256-point margin. With no team ever winning every single race in the calendar, can Red Bull make history in the final races?
Whilst the true competition is unveiling within the middle of the table, Aston Martin, Mercedes, and Ferrari are fighting for second position in the constructors standings. Alpha Tauri, a team that has long held its place in the midfield, is now facing considerable challenges. Nyck de Vries, who had high hopes for his Formula 1 career, is feeling the pressure as the team slips further down the rankings, currently residing at the bottom along with Alfa Romeo and Haas.

Becoming Net Zero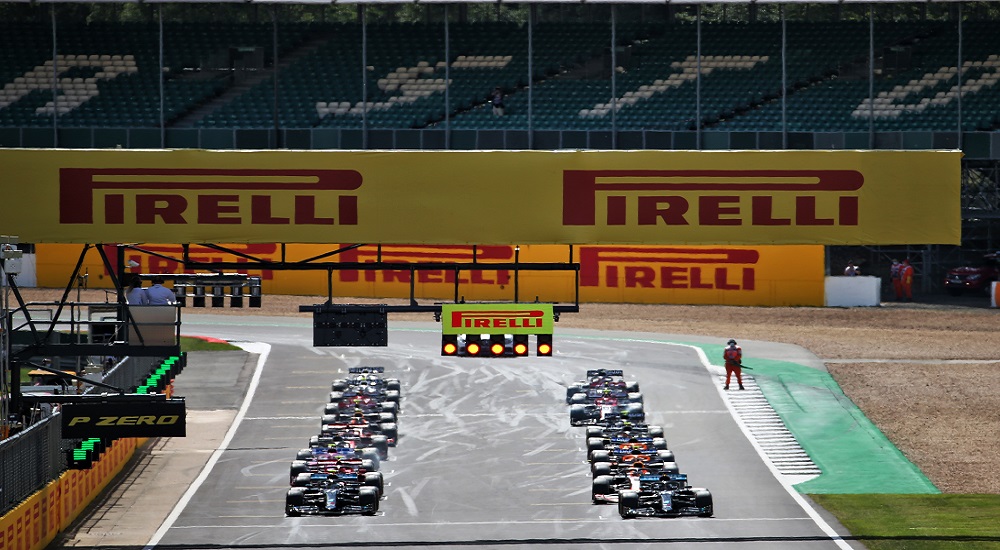 Formula 1 is taking big steps forward to steer towards becoming a more sustainable sport, with the hope of reaching net zero status by 2030 and tackle the large number of logistical burdens by reducing travel between races. The changes to the schedule have meant greater regionalisation, therefore Japan is now in April, back-to-back with China, this has been switched with Azerbaijan which will now follow Singapore in September. As well as Qatar being placed just before season finale, Abu Dhabi.
Other changes from previous years include the opening two races of the season, Bahrain and Saudi Arabia now taking place on a Saturday to accommodate for Ramadan, China returning for the first time since the COVID outbreak, the implementation of an official 4-week break from the end of September until the end of October and Emilia Romagna returning after cancellation due to flooding this year.
2024 Races
Bahrain | 29th Feb - 2nd Mar
Saudi Arabian | 7th - 9th Mar
Australian | 22nd - 24th Mar
Chinese | 19th - 21st Apr
Miami | 3rd - 5th May
Emilia Romagna | 17th - 19th May
Monaco | 24th -26th May
Spanish | 21st - 23rd Jun
Canadian | 7th - 9th Jun
Austrian | 28th - 30th Jun
British | 5th - 7th Jul
Hungarian | 19th - 21st Jul
Belgian | 26th - 28th Jul
Dutch | 23rd - 25th Aug

Package Example
Ignition Club
With incredible views of six of Silverstone's famous corners from the grandstand and an extended terrace for the ultimate vantage point, where the most passionate fans will feel right at home.
Exceptional views from an extended outdoor terrace
Grandstand overlooking six racing corners - An all-day celebration of fine cuisine
Premium bar service and free-flowing Champagne
Inner track ticket
Interactive motorsport and vehicle displays
Live entertainment and guest speakers
Super Screen viewing
Exclusive merchandise shop
British Grand Prix | 5th - 7th July 2024
Prices from £460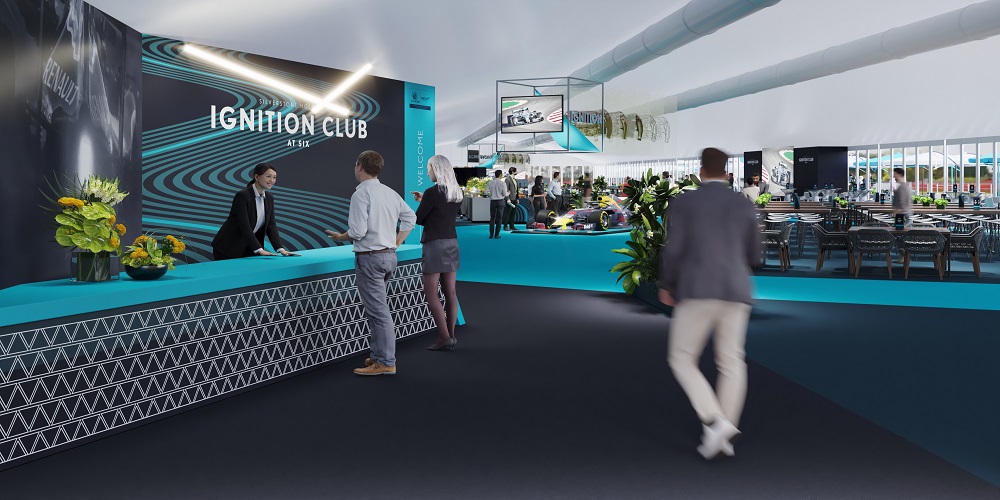 Book now
F1 is a sport that offers the largest range of experiences in terms of hospitality. It offers a diverse array of options to accommodate various preferences for enjoying races worldwide. From luxurious yachts to traditional grandstands, and with packages available in all sizes and shapes, there's something for everyone in the world of Grand Prix. With a number of the key races passing for the year, it is time to secure your space at the 2024 popular races including British, Monaco, Singapore, Saudi Arabian, Miami and Australian Grand Prix.
For more information regarding specific packages for each Grand Prix, please contact your account manager or enquire here!
---
Return to DTB Blog