NFL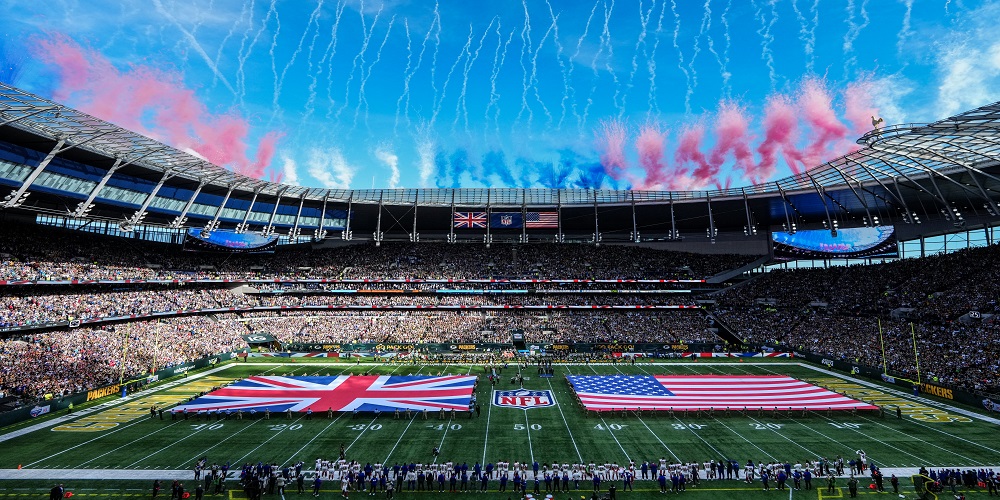 NFL is one of the largest and most commercialised global sports. The Superbowl final regularly draws in viewing figures in excess of 150,000,000 people.
Players are some of the most well-known sportsmen in the world and are fought over in the draft held before each season.

NFL in London:
Get ready because NFL 2023 is coming to London again! and the games are set to feature a host of top teams once more at Wembley Stadium and Tottenham Hotspur Stadium.
Wembley Stadium and the Tottenham Hotspur Stadium will be the two venues welcoming teams from across the pond for the 2023 NFL London series. 
Set to host the top teams once more, we now have the confirmed dates !

Atlanta Falcons v Jacksonville Jaguars | Wembley Stadium, October 1st
Jacksonville Jaguars v Buffalo Bills | Tottenham Hotspur Stadium, October 8th
Baltimore Ravens v Tennessee Titans | Tottenham Hotspur Stadium, October 15th 
NFL Abroad:
DTB are also able to assist you in booking NFL fixtures globally, as well as those in the US including the famous Superbowl which is hugely popular.

You May Also Be Interested In: