TESTIMONIALS
---
At DTB Sports Hospitality and Events Management, we continue to build on our success and in-depth knowledge of the events market and believe the results speak for themselves:
---

Hurley Palmer Flatt
When we want to provide memorable corporate hospitality, we have found DTB to be the ideal provider. The end-to-end service DTB provides ensures that our hospitality events run smoothly and to plan, both for us and for our guests.
DTB keep us up to date with the latest events and venues and they actively seek our wants, ideas and feedback to deliver what works best for us. Their friendly team we have found to be second to none.
If there is something we need, DTB always find a way of getting it. They have tailored packages for us. This makes our clients feel special, which they are.
In planning a recent motorsport event, where we were not familiar with the location and its facilities, DTB knew everything inside out, making it so much easier for us to deliver an event with a difference and something our guests will never forget.
DTB is a hands-on business that knows the events, venues and people, as well as understanding the importance of timing and logistics, to ensure everything works to plan.
---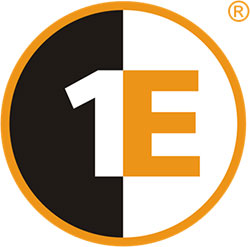 1E
On behalf of 1E Ltd I would like to sincerely thank you for all your efforts with our company weekend away to Iceland. The trip was superb and all 43 employees came back raving about their time away. Reykjavik was definitely the right choice for our team-building exercises, where else can you race your CEO on a snowmobile and swim in the blue lagoon whilst grasping a cocktail with your colleagues! Special thanks for the attention to detail, flexibility and admirable patience whilst organising the trip, it was truly a wonderful weekend.
---

GFI Group
Just a short line to say thanks for arranging everything regarding my trip over the weekend to the Belgium G.P.
Can you please pass on my thanks to Stephanie at DTB. There was absolutely nothing they could have done to improve the whole weekend, the client was super impressed!
As for our hosts Honda, again they made us feel so welcome. On top of the Honda suite, pit lane walk about and garage tour, they even allowed us to sit in the garage and watch the race with the technicians and engineers. A very rare opportunity to say the least!
Anyway, just wanted you to know just how great it was, already thinking about what race to go to next year!!
---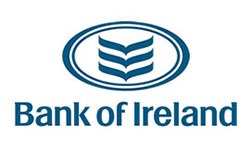 Bank of Ireland
My sincere thanks to you and to all of your staff for your help and support last night and in the weeks leading up to last night. The evening was a wonderful success. We could not have done it without you! Looking forward to working with you again.
---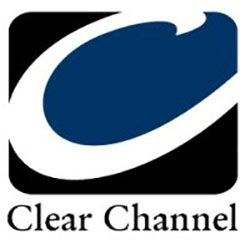 Clear Channel
I just wanted to send you a quick letter to thank you and everyone involved for all your hard work leading up to and during our conference. The event was a huge success, and this is in no small part to DTB's help — from the choice of venue to the smallest of finer details. Your expertise and organisation was very reassuring, as it meant that I could concentrate on the content of the conference itself, leaving the venue details to you and your team... everything went off without a hitch!
---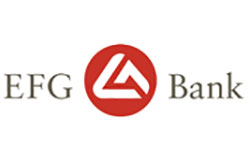 EFG Private Bank
This is just a short note to thank you for organising the day at the Queens Club earlier this month. The whole day ran extremely smoothly and you even managed to arrange fine weather for the second consecutive year! I am fairly certain that the bank will want to book the facility next year and will be in touch later in the year to discuss this
---

Hamptons International
Thank you very much for organising our quarterly awards over the course of this year...the service which we have had from you with regards to the general organisation, as well as the onsite management at the event, has been of a high standard, and we feel that we can trust you to ensure that everything runs smoothly. The general feedback from the staff has been extremely positive and you have really worked as a support mechanism to us, as we would not have had the time to find venues and chase suppliers.
---

Investec Holdings
A very big thank you to everyone at DTB for making each of our events a success. We appreciate the professionalism and high level of customer service in all our corporate hospitality packages such as rugby, cricket, football, tennis and many more events. It has been a pleasure and I look forward to working with you again on future events.
---

Liberata UK
Please pass my thanks to those of your team who helped to make the day such a success...I look forward to future opportunities to utilise your fabulous barge and attendant toys!
---

LDC — Lloyds TSB Development Capital Ltd
Both sailing days this year have been a great success! Racing at Cowes during Cowes week really gave our clients a great team building experience, and brought everyone together. The accommodation, which you sourced for us in Brockenhurst, was really lovely; everyone loved the hotel and we were thrilled that the bar stayed open late for us! It is reassuring to know that DTB are always there to meet and greet us at every event which we arrange through you, and we know that we can trust your organisational skills down to the last detail.
---

Norton Rose
I just wanted to thank you all at DTB for the professional way that you have carried out the relationship between our two organisations over the last two years. We have now booked quite a few things with you and each time you have worked with professionalism and a high level of customer care which our clients expect from us and we at Norton Rose expect from our Suppliers. Thank you for organising our hospitality for us and we look forward to working with you again in the near future.
---
Premier Oil
Just a quick note to thank you both so much for the great organisation at Brocket Hall. Everyone really enjoyed themselves and everything went very smoothly — this factor down to DTB.
---

ROBERT HALF INTERNATIONAL
It is reassuring to know that I can pick up the phone should I need tickets/ corporate hospitality for our clients and feel confident that my request will be dealt with promptly and efficiently. With 32 offices in the UK it can get extremely busy at times and it is important that we have a supplier that we know we can rely on in terms of sourcing the best and most effective deals available
---