Oktoberfest - Munich
Muinch, germany | 16th Sept - 3rd Oct 2023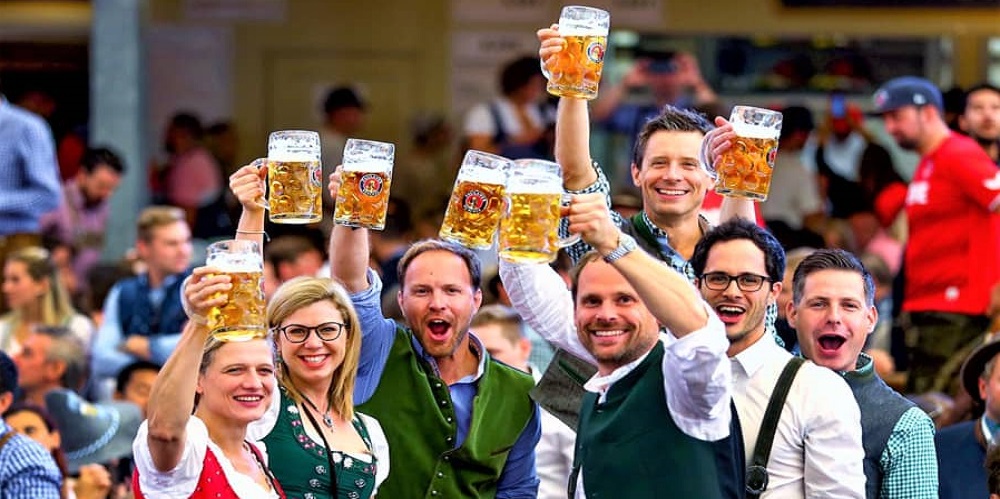 The Oktoberfest is the world's largest funfair held annually in Munich, Bavaria, Germany. It is a 16-day festival running from late September to the first weekend in October.
Over the past decade it has attracted an average of around six million visitors a year, who between them consume almost seven million litres of beer and munch their way through thousands of grilled sausages, chickens, giant pretzels and – for those really wanting to soak it all up – wild oxen. In addition to eating, drinking and dancing, visitors can enjoy colourful parades, a variety of fairground rides, and for those not themselves in traditional Bavarian gear, admire those that are.
For the Oktoberfest festival in Munich we offer a unique and full-service package which goes way beyond the typical reservation-only bookings. Join us in 2023 for another spectacular display of German culture!
Hospitality Available:
Kuffler's
Marstall
Paulaner
Hofbrau
Lowenbrau
Ochsenbraterei
For more information on package inclusions and prices please contact the team
You May Also Be Interested In: