Lapland UK
Whitmoor Forest, Ascot | 11th Nov - 24th Dec 2023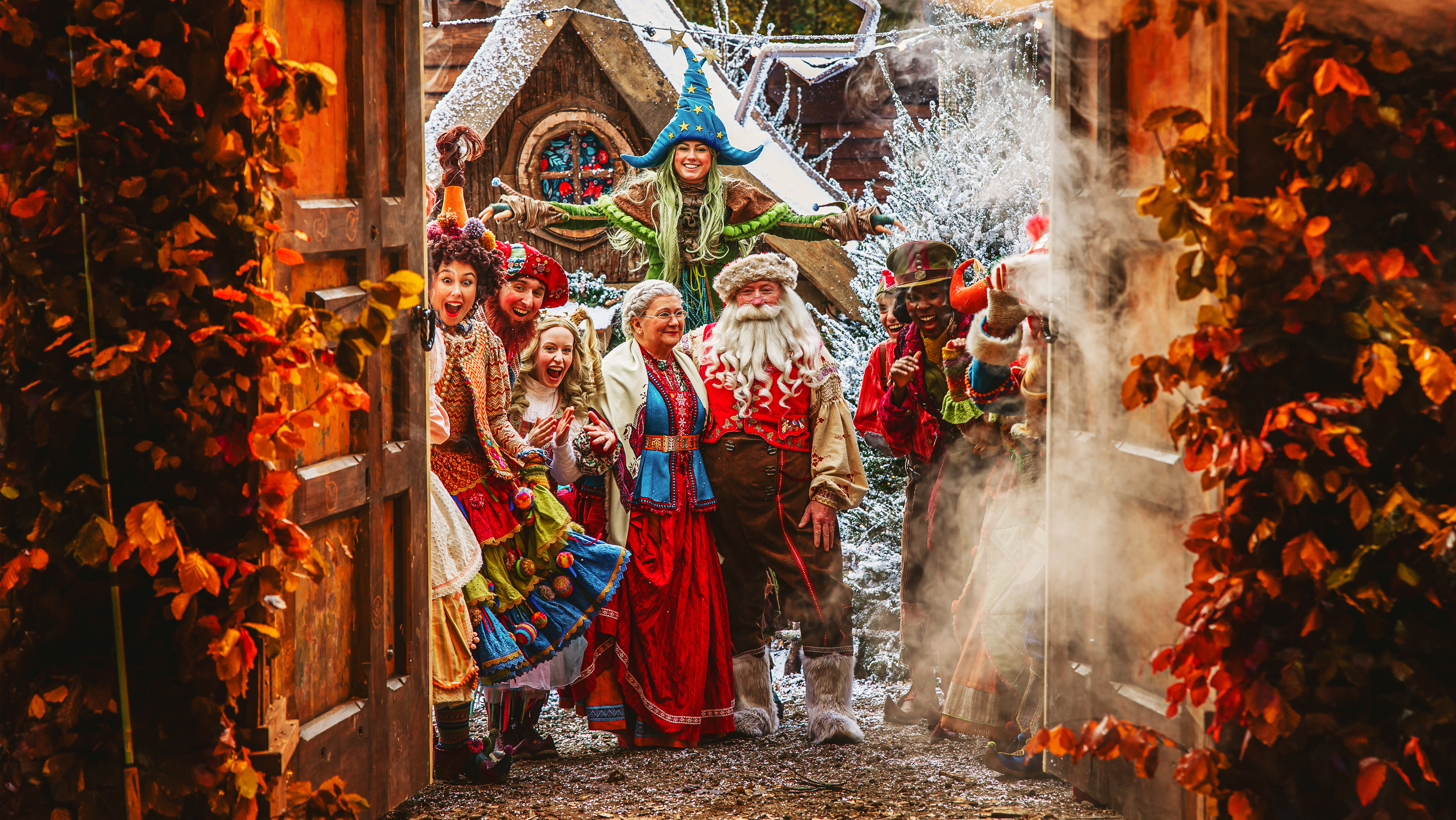 A secret immersive adventure based on an original re-imagination of the Father Christmas myth.
DTB are proud to be OFFICIAL PARTNERS of Lapland UK, giving you exclusive access to their brand new 'Golden Experience'. Enjoy the magical Lapland experience and everyone is transported to Father Christmas' magical kingdom.

Step into another world with you and your guests...
The magic begins when each child receives a personalised invitation from Father Christmas asking for their help in the Lapland Toy Factory!

When the day arrives, guests step into a fully immersive experience and journey through the Enchanted Forest to arrive in Lapland, where children will make their own toy in the Toy Factory and decorate a delicious treat with Mother Christmas. Guests can then enjoy privacy in Pumpernickel's Restaurant where they are treated to an Elven Feast with the characters before exploring the Elven village for ice skating and shopping. Your personalised audience with Father Christmas will take place in the final hour of your journey, but not before you have travelled deeper into the snowy forest to meet his reindeer and see his magical sleigh.

The excitement continues on Christmas morning when each child unwraps the toy they made in the Toy Factory with a postcard from Father Christmas thanking them for their help in Lapland!

The Experience
The Invitation

The Enchanted Forest
The Toy Factory
Mother Christmas' Kitchen
The Elven Village
Meeting Father Christmas
Christmas Morning
Contact DTB for more information regarding Lapland and to register your interest.
You May Also Be Interested In: