The F1 calendar is in full swing, and the season is looking to be full of thrills and surprises supplying unforgettable action.
Despite Formula 1 racing being an expensive sport, F1 hospitality offers incredible value for money. With hospitality packages available at every race and a comprehensive range of options to suit every budget, it can be tricky to choose the right one for you.
Here is DTB's guide to help you pick the ultimate fan experience to book now.
Paddock Club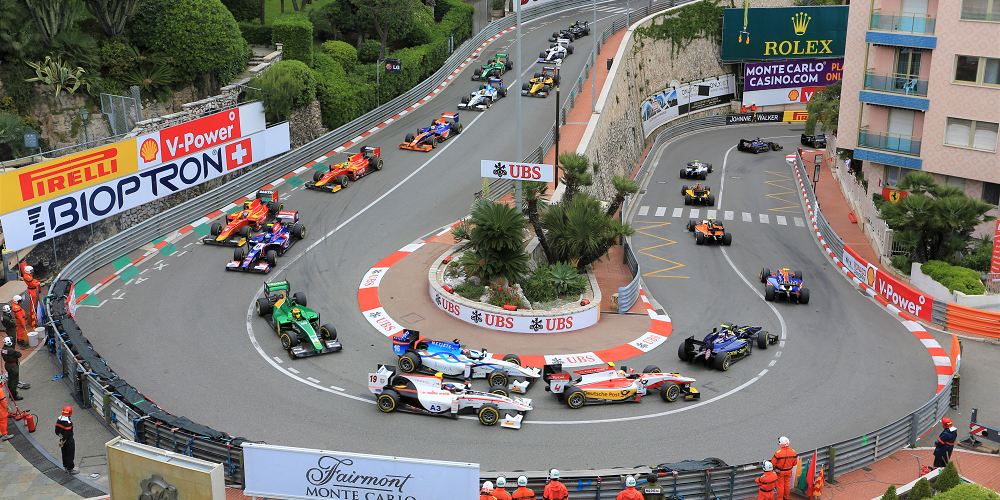 As the most exclusive F1 hospitality package available the Paddock Club does come in at the very top of other track hospitality packages.
The Paddock Club is the pinnacle of Formula 1 hospitality, offering guests exclusive entry to its luxurious area. Most fans who visit races don't get the opportunity to be up close to the cars, drivers, paddock, and track in the way these tickets offer.
Why Choose the Paddock Club
The Paddock Club is absolutely the place to be if you are planning to purchase F1 hospitality tickets
Offers great value for money and exclusivity
There is truly no better place to soak up the atmosphere.
Enjoy the experience of excellent food and drink, while catching the key racing moments unfold before your eyes
Positioned above the team garages, overlooking the pit lane with extraordinary views of the start/finish line, you really are in the heart of the action.
Access to paddock tours and pit lane walks
Be amongst a whole host of celebrities who make their way to races around the world
With a 30-year history of exceptional hosting at one of the world's most glamorous sporting contests, the dedicated Formula 1 Paddock Club team will take your experience above and beyond.
Book the Paddock Club now with DTB!
Red Bull Paddock Club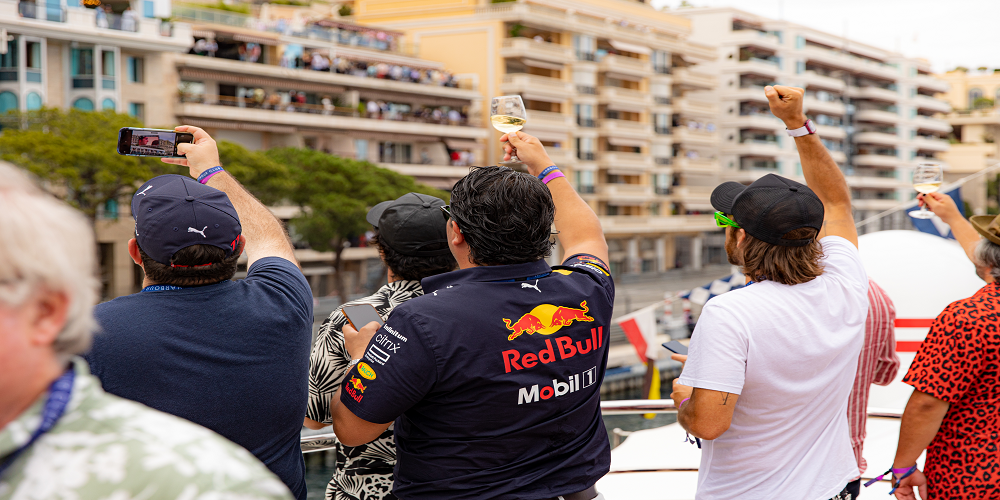 Reigning champions of the 2022 Formula 1, The Red Bull team are fired up to defend their title.
If you are team Red Bull, and Max Verstappen, there is no way to get closer than in the luxury suites in the heart of their garage. Positioned directly over the Red Bull garage you can witness the record-breaking pit crew in all their glory.
Why Choose Red Bull Paddock Club
Enjoy privileged trackside racing views with all-inclusive hospitality
Appearances from the drivers, as well as senior team personnel who'll drop by to offer their insight on the weekend's strategy and the season ahead
Live Pit Links to the Red Bull Racing Team garage and Team radio access
Behind the scenes tour of the Red Bull Racing garage
Choose this hospitality and your entire F1 weekend is in the care of Oracle Red Bull team.
Contact the team now to book Red Bull Paddock Club.
McLaren Racing Paddock Club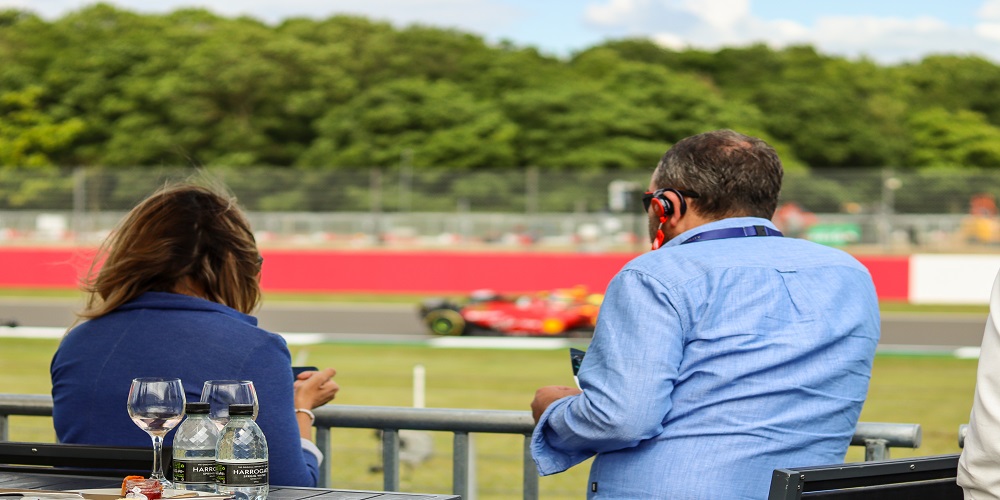 Getting the same great views over the pits as the Paddock Club, with the McLaren package you will be amongst the team's biggest fans, for the ultimate fan experience.
Offering a package with a combination of prime access, the finest service, exquisite cuisine and breath-taking views of the racing, it has redefined a Formula 1 weekend.
Why Choose McLaren Racing Paddock Club
Tours of the McLaren garage
Free-flowing champagne and curated grazing menus
Special appearances from drivers, team members and F1 legends offering you the opportunity to ask your favourite driver a burning question to make a unique experience
Interviews with drivers Lando Norris and Oscar Piastri and other key team personnel
An official McLaren gift bag
Contact the team now to be part of team McLaren
Grandstands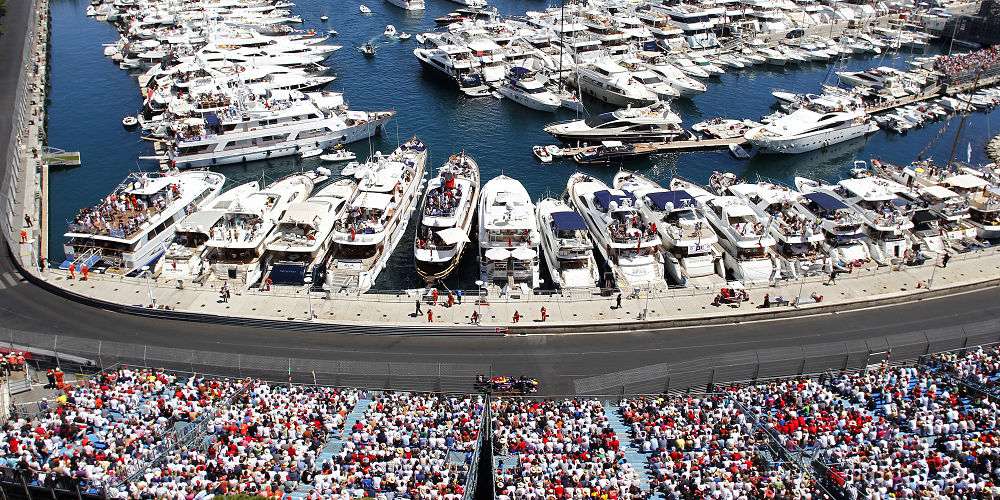 Grandstand tickets are a popular entry to Formula 1 for fans looking for cost-effective ways to go racing.
Choosing grandstands at Formula 1 provides a stable and comfortable spot to watch the race. Each course will have dedicated grandstand areas at various points on the track, constructed to have a view of as many turns as possible.
Why choose Grandstand tickets
Be amongst lots of other fans, providing an excellent atmosphere
Cheaper, more cost-effective ticket
Choice of location with different grandstands placed around the track
Provide better views than general admission
But Formula 1 isn't just your day-to-day event. Choosing hospitality will enhance your experience to make memories like no other.
Top Grand Prix's to choose hospitality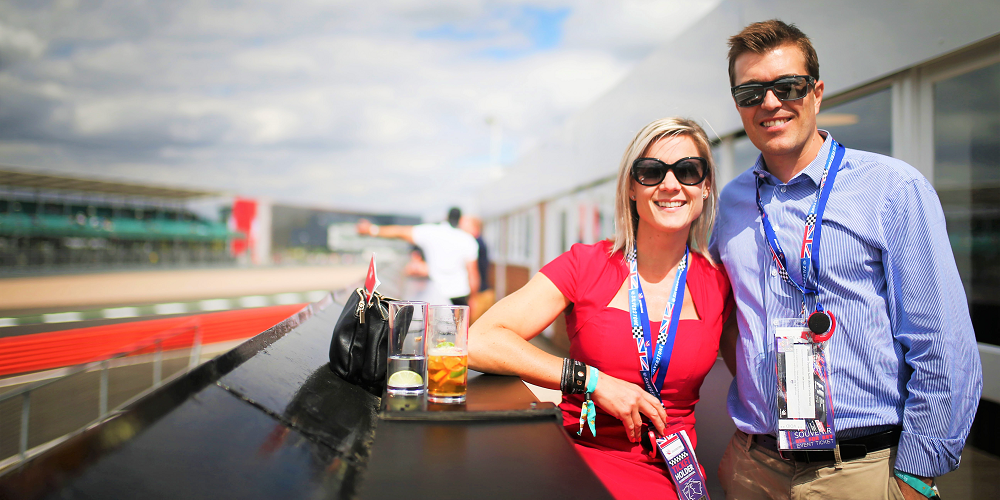 DTB offers an extensive list of F1 hospitality packages.
Whether you choose to pick the world's famous paddock club or track-specific hospitality, DTB have chosen the top races we would recommend visiting.
Contact DTB to book your Formula 1 hospitality now!
---
Return to DTB Blog