Cricket enthusiasts, it's time to mark your calendars and embrace the excitement of The Hundred Cricket. This dynamic and fast-paced format has taken the cricketing world by storm, captivating fans with its innovative rules and thrilling action.
About The Hundred
Taking cricket to a new era, The Hundred was introduced as a 100-ball cricket competition featuring some of the biggest names around the world, aiming to attract a younger, wider, and more diverse crowd.
With just 100 balls per innings, the matches unfold with incredible intensity, ensuring thrilling moments and quick-fire action that keeps you on the edge of your seat throughout the game. Only starting last year, it has become an action-packed, unmissable event that all cricket fans are wanting to attend.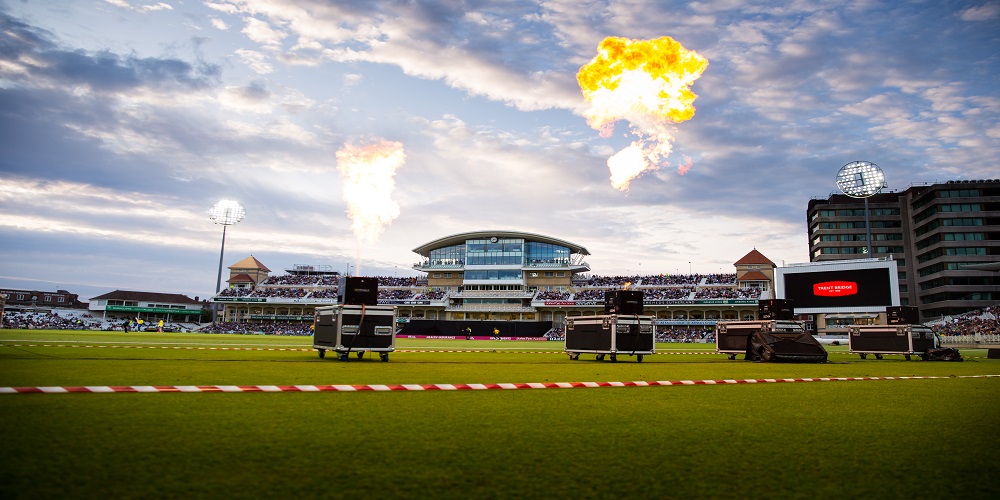 DTB's Top 3 reasons why you should attend The Hundred this year
Star Stubbed Lineups
The Hundred Cricket brings together the world's finest cricketers, featuring international stars, emerging talents, and all-time favourites. With star-studded lineups representing different teams, you'll have the opportunity to witness some of your favourite players in action, showcasing their skills and competing against top-quality opposition.
Equal Emphasis on Women's Cricket
One of the standout features of The Hundred Cricket is its commitment to women's cricket. Parallel women's matches are held alongside the men's games, providing a platform for female cricketers to shine on the same stage. By showcasing the incredible talent and skills of women in the sport, The Hundred is contributing to the growth and recognition of women's cricket worldwide.
Unparalleled Fan Engagement
The Hundred Cricket goes above and beyond to create an immersive and engaging experience for fans. The electric atmosphere continues from start to finish with interactive entertainment, and energetic crowd participation.
Supporters will unite from near and far in the spirit of cricket, emerging in their team colours. Young fans gleam with excitement as they run back from getting an autograph from their heroes. From tense moments to getting you up on your feet dancing to the music. It's not just about watching the game; it's about being part of a passionate community that share the love for cricket.
Book Now
The Hundred is a game-changer that has injected a fresh and dynamic energy into the world of cricket, helping find the love for so many more people.
Witness this high-octane event as the sporting action returns again this summer, fusing epic entertainment once again.
Packing out stadiums across England and Wales, DTB can offer a variety of hospitality to the tournament. Starting on August 1, The Hundred will be BACK, bigger and better once again!
Contact the team now for more information.
---
Return to DTB Blog