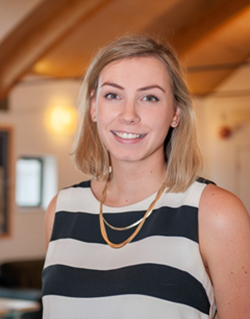 Rebecca Fells
18-Sep-2015
Other
When it comes to impressing clients or rewarding staff, DTB have plenty of fantastic options for our customers. We can provide tickets to world-class sporting events and can even access tickets for sold-out music shows.
For Harry Potter fans, the chance to visit the home of this spectacular movie series is an opportunity not to be missed. The Warner Bros Studio Tour London gives fans the opportunity to visit the sets and learn secrets of how Harry Potter made it to the big screen.
The Harry Potter Tour
The Harry Potter Tour is a delight for fans of the books and movies, giving them the chance to wander around the Great Hall at Hogwarts and meet some of the characters from the films, including the terrifying Aragog. During the tour, visitors can learn about the technology and artistry that helped make the films such as worldwide box office smash.
DTB Packages
DTB clients can enjoy a host of packages for the Warner Bros Studio Tour in Leavesden Studios, or they can even customise their packages. Bespoke packages include entry to the tour and a choice of lunch, dinner, or accommodation at a five-star hotel, a spa afternoon, golf at The Grove Hotel, or transportation. Lunch, dinner, or accommodation is available at The Langham London, The Chelsea Wyndham Grand, or The Grove Hotel. Prices for this tour are available on application.
The cinema voucher package is available for £65 per person and includes entry to the tour plus a voucher to use at any Cineworld cinema. For groups, it is possible to add a private tour guide for just £125 plus VAT.
Groups staying in London can arrange to purchase a travel package for £95 per person, which includes entry to the tour and transportation to and from Leavesden Studios.
We also have an Afternoon Tea Package and Dining Package – for more information, call one of our dedicated advisors today.
Special Event
From 16th October to 1st November, there will be a Halloween Feast in the Hogwarts Great Hall. This special Dark Arts event will also feature Diagon Alley with patrolling Death Eaters, dimmed lights and sinister music.
Booking with DTB
Booking hospitality packages with DTB is easy and rewarding. Every time you book with us, we will reward you with points, which you can then use for future special events. So why not start accumulating points as well as impressing your clients or staff with this great package.
---
Return to DTB Blog