Hogwarts in the Snow
Leavesden Studios | 11th Nov 2023 - 14th Jan 2024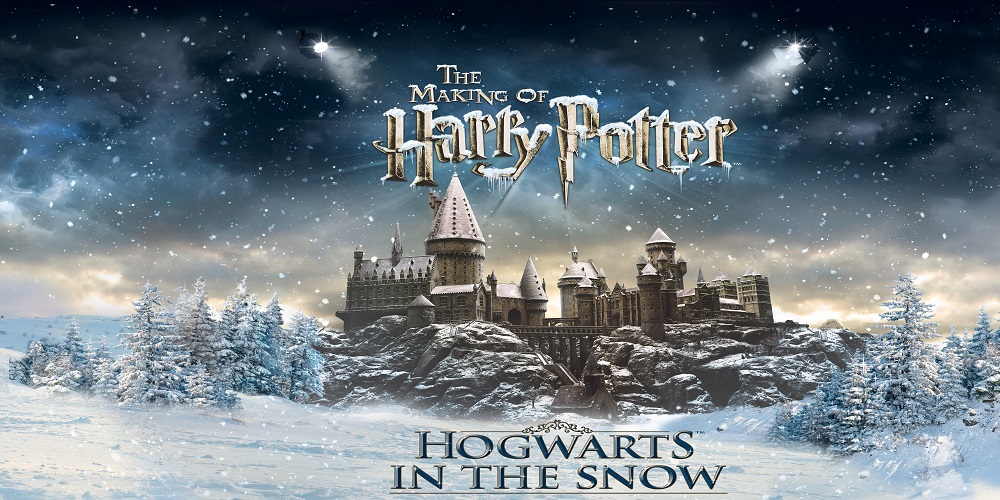 For a truly magical experience for all the family this Christmas, visit Harry Potter's world and see Hogwarts in the Snow. From the baubles and feasts lining the spectacular Great Hall to the hand-knitted jumpers that Molly Weasley gave to Ron and Harry, it's all authentic!
Follow the trail of Harry, Hermione and Ron through the film's sets, discover treasures hidden in Dumbledore's office and check out the quirky, colourful shop fronts on Diagon Alley. You even have a chance to fly the skies on your own broomstick in the Green Room!
Special effects experts that worked on the films have transformed the tour into a snow-sprinkled taster of how the festive scenes in the movies were achieved.
The showpiece of the tour is a spectacular scale model of Hogwarts Castle, built for the first film, Harry Potter and the Philosopher's Stone. Don't forget to check out the newly installed Hogwarts Express, where you can take your own trip to Platform 9 and 3/4 and hop aboard your journey to the magical school.
DTB are proud to be official partners with Warner Bros Studio Tours, enquire for more information on all Harry Potter experiences.
You May Also Be Interested In: