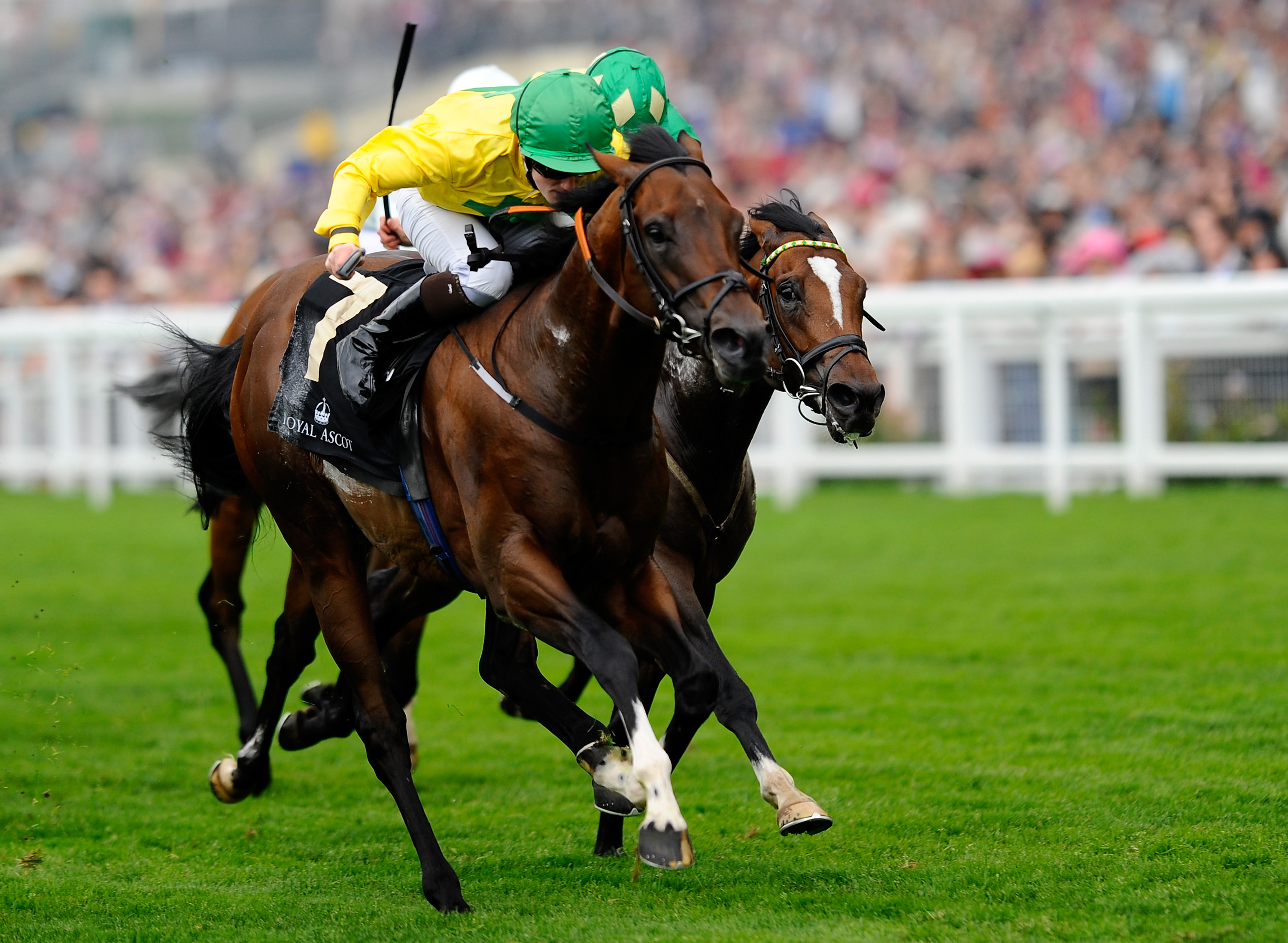 The horse racing season is almost upon us, with the calls of Cheltenham just weeks away; the assumption that horse racing festivals require full hat and tails couldn't be further from the truth. The Jumps and Flat racing seasons are filled with a myriad of race meetings, where you can dress casually, comfortably and creatively, all with the touch of class synonymous to these quintessentially English events.

With DTB you have access to the most prestigious and exciting races of the season. Enjoy the luxury lifestyle with packages including transfers, sumptuous four-course dinning, private suites and full complimentary bars. Alternatively, revel in the vibrant atmosphere of shared facilities, including a verity of dinning options, live music and tipsters.
Whether you are looking to entertain clients, enjoy time with friends and family or offer an exciting team outing, a day at the races couldn't be a better event to spend together!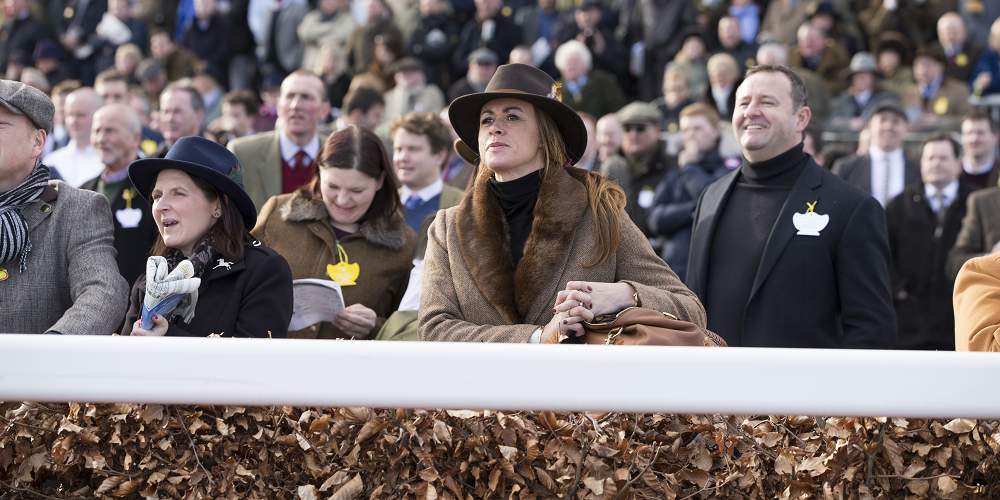 The Cheltenham Festival
Kicking off the year's major horse racing events, Cheltenham is the home of Jumps racing and is the ultimate Jumps Racing Festival. Held from the 14th – 17th of March, everything from feathers to tweed and dresses to hats goes at The Festival; Cheltenham has its own unique look, distinct from other race events that happen in the summer.
There is no strict dress code, however smart Winter outfits are usually the theme of the event, with tweed making a strong appearance for both ladies and gentlemen.
The second day of the festival is Ladies Day, and sees a parade of silk, bright colours head-to-toe and more flamboyant outfits on display.
St Patrick's Friday marks the third day of the festival, and guests will note a visage of green descend on proceedings, formal attire alongside oversized green bow-ties or top hats are favourite ways to display the symbol of Ireland.
Gold Cup Day sees racegoers saving their best till last, expressions of creativity amidst the usual classy attire.
The dos and don'ts
Gentlemen are advised to wear suits
Ladies should wear a cocktail dress
Do not wear jeans
Hats are not required
Remember, it is March, so wrap up warm!
Fancy dress is permitted in some hospitality
See DTB's exclusive hospitality packages on our website HERE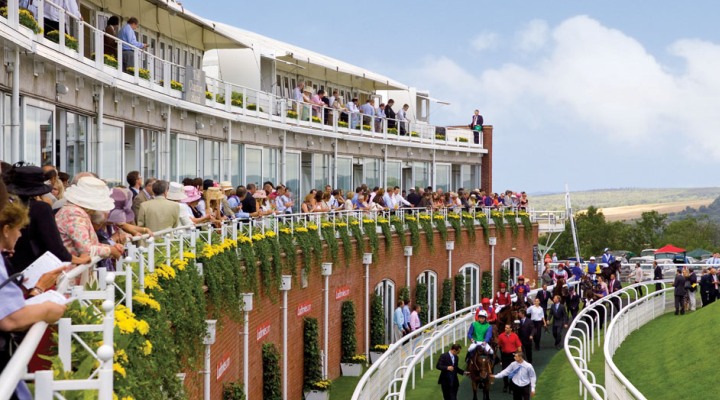 Qatar Goodwood Festival
Affectionately called Glorious Goodwood, this five-day festival takes place from the 1st - 5th August 2023. Being more relaxed than Ascot, the festival is a society favourite on the Flat racing calendar. Timed for the height of summer, it's the perfect event to entertain clients or enjoy with friends, imagine yourself sipping Pimm's and tucking into a relaxing picnic, and you've got the measure of this vibrant event.
Goodwood lives and breathes quintessential English style; however, it is one of the most relaxed of the big festivals. As the ultimate stylish garden party, cocktail dresses are out and chic, floaty looks are in. With a more unbuttoned style than Ascot, attendees wear lighter summer fabrics, flowing maxi dresses and pale suits.
If ladies are looking to don a statement headpiece, aim for elegant wide-brimmed, straw or Panama hats.
Although not obligatory, gentlemen follow in the tradition of a linen suit and Panama hat; most racegoers accompany this summery attire with a tie or cravat, a great way to add a pop of colour.
The dos and don'ts
Entry to different enclosures carry specific a dress code, so check your hospitality specifications
Sleeveless tops for gentlemen are not permitted
Do not wear fancy dress
Hats are not required
Don't forget your sunglasses, it is the height of summer!
See DTB's exclusive hospitality packages on our website HERE
Ebor Festival
The Festival runs over four days, from the 23rd - 26th of August, The York Ebor is the oldest and most famous race at York and Europe's richest Flat handicap.
The Country Stand is the racecourse's premier enclosure, and has a formal dress code of collared shirt, jacket and tie for male racegoers. Most ladies choose to dress up to a similar standard, opting to wear smart dresses, heels and a hat or fascinator.
The hat is certainly the main event, so select accessorise to compliment this feature with a smaller handbag, and don't be afraid to grab your steepest stilettos as the ladies of Ebor certainly aren't afraid of heights!
The dos and don'ts
Gentlemen, do adapt your outfit for the weather, short-sleeved shirts, bow ties and dress shorts are acceptable
Fancy dress in certain hospitality is allowed, but remain decent
Remember to be practical, bring along some flats when your feet get sore from those high heels!
See DTB's exclusive hospitality packages on our website HERE
Grand National
Marking the end of the national hunt season, the final major Jumps Festival takes place from the 13th - 15th of April in 2023.
For ladies, formal dresses, separates and jumpsuits are all popular choices; however be mindful to remain demure, as flashing too much skin and short skirts are not advisable. Although hats are optional, many see the Grand National as the perfect opportunity to wear fabulous headpieces.
Gentlemen, think classic tailoring with a timeless suit and tie. Don't be afraid to look too smart, as some even wear a top hat and tails, however if you're seeking a more casual, warm look, tweed is a great option.
The dos and don'ts
Sports clothes are not permitted
Do not wear fancy dress
Ties are not essential
Do dress to impress
Do remember it's April, so don't rely on sunny weather!
See DTB's exclusive hospitality packages on our website HERE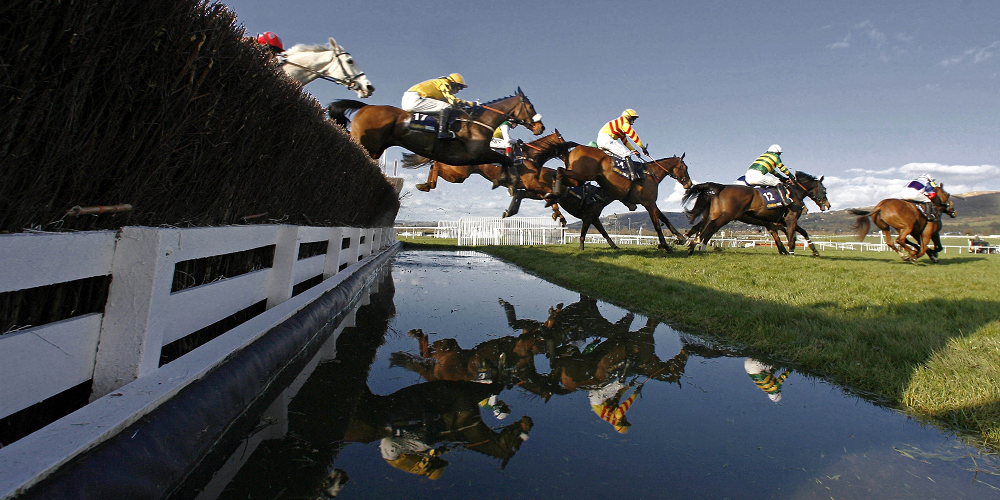 Epsom Derby
Held annually on the first Saturday of June, the Derby Festival runs for two days, this year from 2nd - 3rd June.
The first day, The Oaks, or Ladies Day, sets the standard for the glamour of the event. Gentlemen are required to wear a jacket, collar and ties and ladies asked to wear a fascinator or hat within the enclosures; however within the Grandstand, Tattenham, Lonsdale and Hillside, rules are much more relaxed.
As with many festivals, certain enclosures have more specific requirements. The Queen's Stand Enclosure requires male racegoers to wear either black or grey morning dress, including a top hat, service dress or full national costume. Similarly for ladies' formal wear is essential, with many choosing formal day dress or tailored trouser suit, including a hat or fascinator.
The dos and don'ts
Jackets are not a requirement throughout the festival
Smart denim is acceptable, but should not be frayed, torn or ripped
Guests must not wear sports trainers
Do go overboard with your hat and dress, and keep jewellery subtle
See DTB's exclusive hospitality packages on our website HERE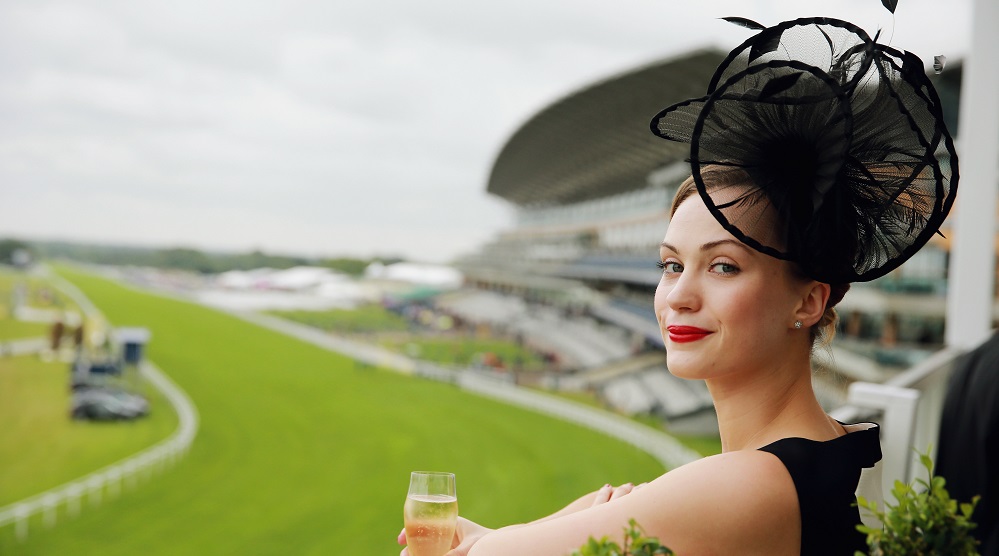 Royal Ascot
The pinnacle of the Flat Season, full of pomp and pageantry, it's the event which often springs to mind when one thinks of horse racing. Held this year from the 20th - 24th June, the dress code is renowned for being strict; however recently guests have been encouraged to be more daring than ever with their outfits.
With ladies allowed to choose trouser suits and jumpsuits over the usual dress or skirt. For the gentlemen, the strict morning dress attire within the Royal Enclosure has expanded to allow for a navy look, and elsewhere in the festival, linen, seersucker and cotton suits allow for more self-expression.
For the Royal Enclosure, the strictest and most formal dress code applies. Gentlemen are required to wear either great, black or navy morning dress including a waistcoat and tie, black or grey top hat and black shoes, which must be worn with socks. Locations when top hats can be removed is strict, so be sure to look up the rules prior to attending.
In the Royal Enclosure, ladies must wear formal daywear of either a dress or skirt which falls just below the knee or longer, straps must be of 1 inch or greater and hat must be worn. Trouser suits are permitted; however, they must be of full length and matching in colour and material.
For the Queen Anne Enclosure, the ladies dress code is the same as with the Royal Enclosure, however gentlemen are permitted to wear a suit with a collared shirt and tie instead of morning dress.
The dos and don'ts
Absolutely no cravats or bowties, however 'playful' ties are acceptable
For ladies, halter neck, strapless, off the shoulder and spaghetti straps are strictly not permitted
Fascinators and headpieces without a base of 4 inches are not permitted
Do not wear jeans, chinos or trainers
See DTB's exclusive hospitality packages on our website HERE
Whatever your style, a day at the races is the perfect place to express yourself and enjoy the splendour of smart, class, formal wear now rarely seen.
If you are looking to attend any of 2022's horse racing events, contact the team at DTB –
020 7385 3553
---
Return to DTB Blog