Royal Ascot 2024
Ascot Racecourse | 18th - 22nd Jun 2024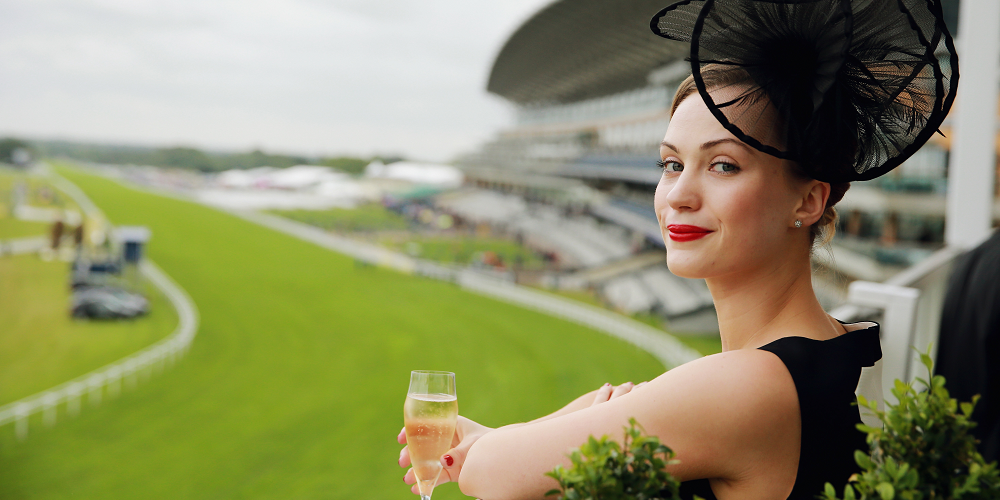 Get ready for an exhilarating racing experience as the prestigious Royal Ascot returns in 2024, drawing in a spectacular lineup of top-tier horses. From Tuesday 18th to Saturday 22nd June 2024, prepare yourself for five days filled with thrilling racing action.
Royal Ascot is a national institution and a major event in the British social calendar. The famous Berkshire track sets the ultimate stage for the best racehorses in the world to compete over this exclusive 5 day meeting which hosts 9 of the UK's 32 annual group 1 races with a total of £5m on offer in prize money.
Royal Ascot celebrates horse racing at its very best, it is also a social occasion synonymous with pageantry and style. Fashion during Royal week is always high on the agenda, with extravagant head wear and stylish outfits on show for all five days of the Royal Meeting. This is definitely a place to been seen as well as an event to experience for these reasons Royal Ascot Hospitality is the best way to fully appreciate the event.
Over 300,000 people make the annual visit to Berkshire during Royal Ascot, making this Europe's best-attended race meeting. Ascot has a close association with the British Royal Family, The Queen arrives by Royal Procession along the racecourse with her guests in full view of a capacity grandstand on each day.
Royal Ascot Hospitality and Tickets
We take immense pleasure in providing you with unparalleled Royal Ascot hospitality facilities, ensuring that your experience is nothing short of extraordinary.
The use of VIP packages is apparent in all Royal Ascot Hospitality and entertaining at Royal Ascot has always been very popular with corporate clients and high net worth individuals. Royal Ascot's exclusivity - Royal Enclosure tickets can only be obtained by existing members or through an invitation or recommendation, its association with fashion and fine dining as well as the connection to the royal family ensures the events success.
Just as the action on the track is second to none, Ascot's talented team of chefs aim to match that quality in all of the racecourse's hospitality offerings and fine dining restaurants. Racegoers will find attentive service, excellent food and carefully chosen wines to complement a very special day out.
There are three enclosures during Royal Ascot week. The Royal Enclosure is the most prestigious of the enclosures, followed by the Grandstand enclosure. Royal enclosure guests should be aware a strict dress code of morning dress for men and formal day wear for ladies applies, whereas guests in the Grandstand have their own separate dress code. DTB are an officially appointed agent offering hospitality packages including those located within the exclusive Royal Enclosure.
If you are looking to entertain your clients or colleagues at this quintessentially British, prestigious event, steeped in history comprising fabulous sporting action with a fashionable twist, Royal Ascot is the perfect entertaining option.
Royal Ascot tickets and hospitality packages are now on sale, you can enjoy the centre piece of the British racing and social calendar.
Contact DTB for more information about Royal Ascot Hospitality.

You May Also Be Interested In: