Who doesn't love Christmas? It's the most magical time of year. Full of traditions and making memories, and for every generation visiting Father Christmas is one that stays with you forever.
Now, Children across the UK can experience true Christmas magic at Lapland UK, where you are transported to another world, full of elves, reindeer and of course, the main man, Father Christmas
What is Lapland UK?
Step into another world and watch as children's eyes open in awe as their wildest dreams come true...
Set in a snowy, winter wonderland, Lapland is a secret immersive adventure based on an original re-imagination of the Father Christmas myth. An ancient elven civilisation is introduced through a magical world of storytelling, fusing the spectacle of a filmset with the performance of theatre, all experienced within the intimacy of your own family.
The award-winning experience begins a personalised invitation from Father Christmas to the children, asking for their help the elves in the Toy Factory.
Take this invitation and pack your bag as it's time to travel to another world.
When is Lapland UK?
Taking place between the 11th of November to the 24th of December 2023 and is the perfect time for families to make memories that will last a lifetime.
Where is Lapland UK?
Situated in Whitmoor Forest in Ascot, the event is only a short distance away from London and very convenient to get to from all over the UK.
Lapland is around one and a half miles from Ascot Station and there is also on-site parking for those arriving by car.
There is also the 162 or 162A bus which leaves around every hour from Ascot High Street and stops a short walk from Lapland UK.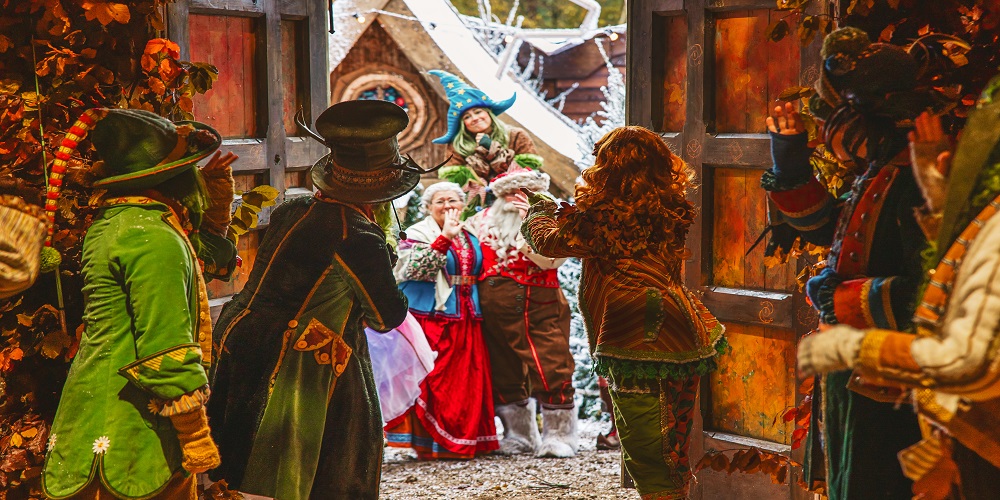 How can I get tickets?
DTB are proud to be official partners of Lapland UK.
The brand new 'Golden Experience' hospitality package is now the only way to access this now sold-out event. With prices starting from £349 + VAT, there's still a chance to get your tickets now with DTB.
What is The Golden Experience?
When the day arrives, your tour will last 3.5 – 4 hours; the first 90 minutes is an immersive theatrical scripted performance in the Enchanted Forest, the Toy Factory and Mother Christmas' Kitchen.
Thereafter follows a further 90 minutes of exploring the Elven Village, where you can ice skate, refuel in Pumpernickel's restaurant or visit post office.
Your personalised audience with Father Christmas will take place in the final hour of your journey, but not before you have travelled deeper into the snowy forest to meet his reindeer and see his magical sleigh.
The adventure really ends on Christmas morning when your children find the toy they made in the Toy Factory under the tree, complete with a note from Father Christmas thanking them for their help.
Package Inclusions
Exclusive check in and golden lobby experience
'An Elven Feast' - private dining area with all food and drinks included
Character meet and greet as part of the dining experience
Preferred seating throughout the show
Priority parking
A Personal Guest Experience Guide
Unlimited time in the Elven Village
Signed Foundation Story Book
£25 Jingles for every child in the party
Keepsake Lapland 2023 Bauble
Family Photo Package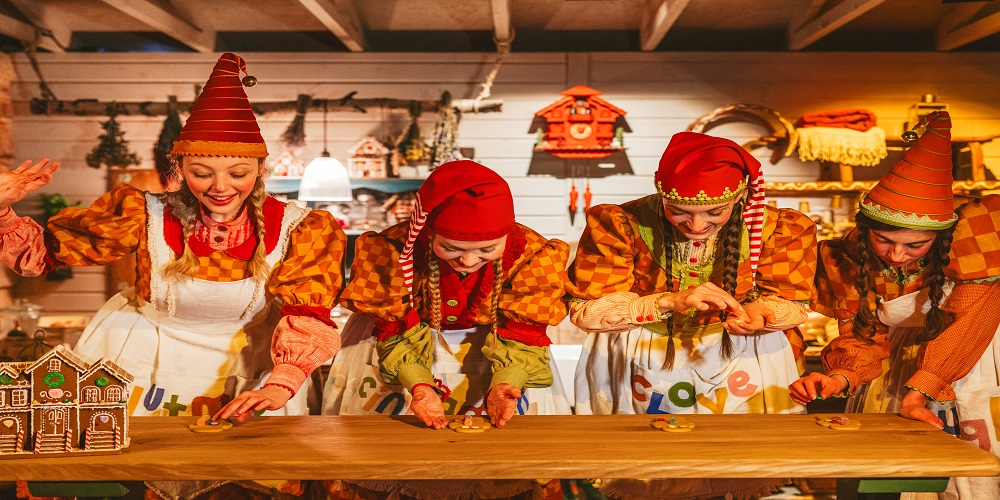 An enchanting story where the reality of Father Christmas is solidified in Children's eyes; a truly special experience that captures the innocent belief they have for Christmas in all its charm and authenticity.
An unimaginable world becomes a tangible world of wonder and make-believe, transporting parents and children to the real home of Father Christmas.
Create magical memories and share a family experience like no other. Enquire now with DTB for the enchantment to begin!
---
Return to DTB Blog