Do you want to captivate yourself in a world of automotive experiences? Or would you prefer to embrace the thrill of horse racing?
At Goodwood they have an extraordinary array of events to explore.
DTB offer an incredible line up of events at Goodwood, so take a look to see which one suits you best.
Goodwood Festival of Speed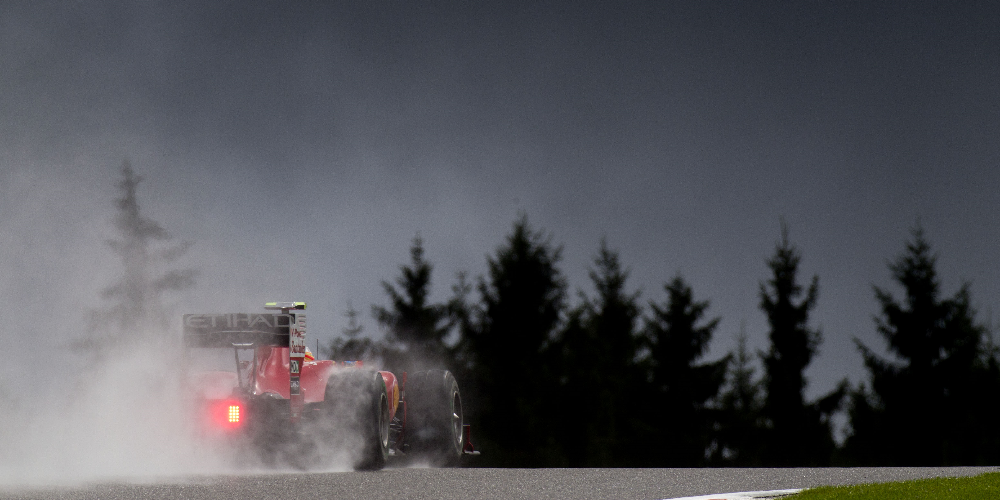 The ultimate celebration of speed, The Goodwood Festival of Speed is a four-day extravaganza showcasing the most incredible vehicles from across the world.
The festival serves as a genuine celebration of the most renowned series in motorsport. Every year, it showcases a wide array of classic and modern road and race cars, motorcycles, and other iconic vehicles that have defined different eras in the world of motorsport.
Offering unparalleled racing, you'll witness a jaw-dropping array of racing machines, from Formula 1 legends to mind blowing supercars offering many highlights to enjoy throughout the weekend.
Watch drivers blast up the legendary Goodwood Hill Climb. One of the festivals most famous attractions, The Hillclimb is a 1.16-mile course that winds its way around the Goodwood estate.
Another standout feature of the Festival of Speed is the esteemed Cartier Style et Luxe exhibition, where visitors can admire a remarkable collection of the most exquisite and historically significant cars. It offers a unique opportunity for car enthusiasts and connoisseurs to appreciate the timeless beauty and craftsmanship of these remarkable vehicles.
Providing plenty more entertainment, the Goodwood Festival of Speed has something for everyone, and you will want to go back again and again.
When & Where Is the Goodwood Festival of Speed
The Festival of Speed is held at Goodwood House in West Sussex and will run from the 13th to 16th of July.
Held to never clash with Formula 1 or the Le Mans 24 hour race, who'd want to miss this prestigious event? Take a look at our hospitality packages here.
Goodwood Revival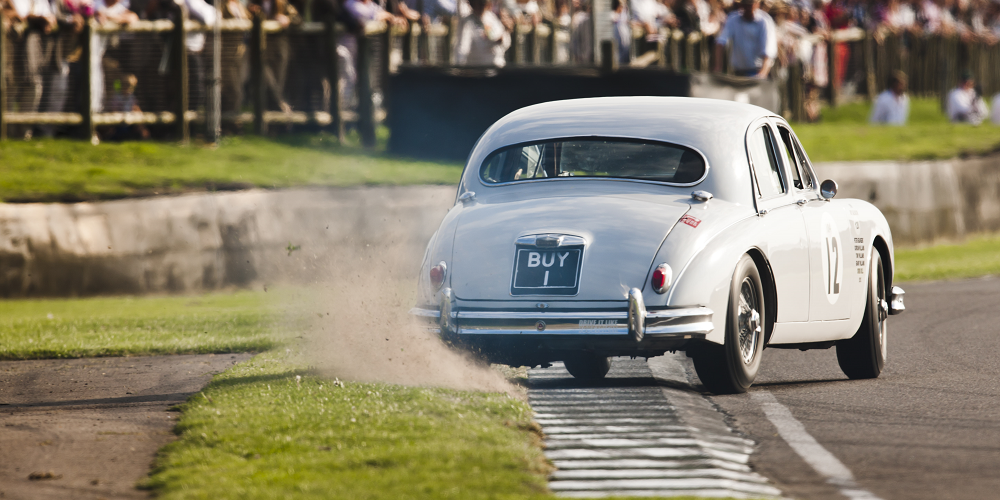 Its' time to step back in time and indulge in the nostalgia of classic cars and vintage fashion at the Goodwood Revival. In celebration of the 'golden era' of motorsports the Revival offers a wide range of activities for guests to enjoy.
A chance to immerse yourself in the glamour of motor racing as it was in the past the event offers a unique opportunity to witness vehicles, drivers, and celebrities in action.
Prepare to witness a spectacle of beautiful classic cars as they zoom their way around the high-speed track, showcasing their timeless elegance and power. This thrilling display of automotive history will include renowned races such as the St Mary's Trophy, the Royal Automobile Club TT Celebration, and the beloved Settrington Cup children's pedal car race. These events will captivate spectators with their unique blend of nostalgia and excitement.
Expect even more exciting races and activities, and don't be fooled into thinking all the fun takes place on the Motor Circuit. Cross the bridge taking you – literally – Over the Road and you open the door to a whole world of jollity.
When & Where Is the Goodwood Revival
The Revival is held at Goodwood Motor Circuit in West Sussex and will run from the 8th to 11th of September.
Get ready to get swept away by elegance and grace of vintage automotive culture. Take a look at our hospitality packages here.
Qatar Goodwood Festival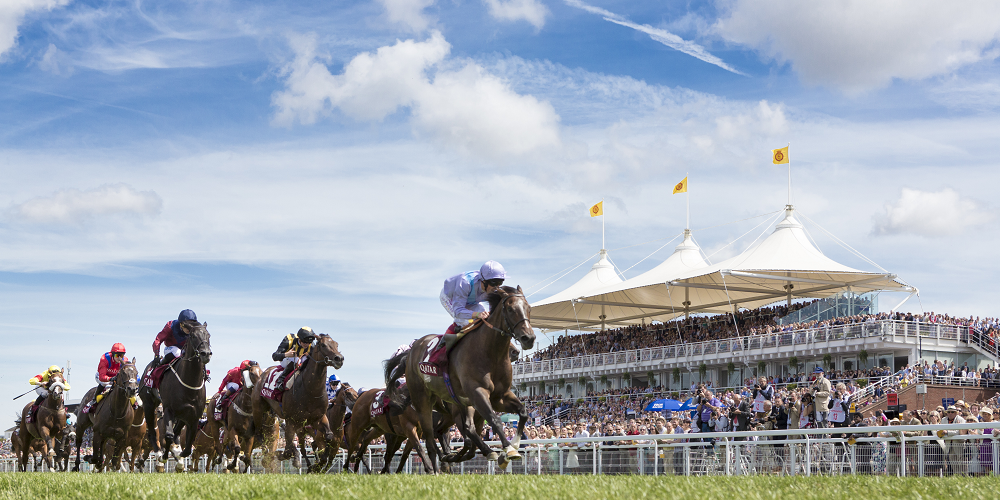 Would you prefer to witness the thundering hooves and elegance of jockeys at one of the most prestige horse racing events? Look no further than Qatar Goodwood Festival!
The festival showcases world-class horse racing, bringing together top-class thoroughbreds, skilled jockeys and passionate racing enthusiasts, all set against the magnificent backdrop of the Sussex countryside.
Timed at the height of summer, experience the thrill of first-class Group races on each of the five days, where the competition is fierce, and the excitement is palpable.
Prepare for an extraordinary experience filled with thrilling racing action and unforgettable socializing moments. From the highly anticipated Ladies' Day to the prestigious L'Ormarins Best Dressed competition, the event offers a plethora of highlights that will keep you enthralled. It's not about deciding which day to attend but rather how many days you'll go to soak in the excitement and create cherished memories.
When & Where Is the Qatar Goodwood Festival
Qatar Goodwood is held at Goodwood Racecourse in West Sussex and will run from the 1st to 5th of August.
An unforgettable celebration of horse racing and summer festivities. Take a look at our Qatar Goodwood hospitality packages here.
Hospitality at Goodwood over Standard Tickets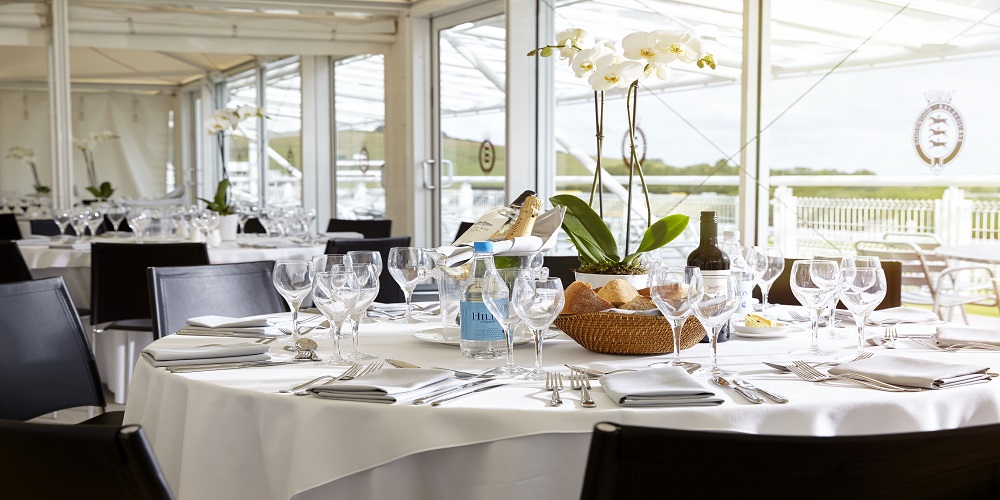 Elevate your Goodwood experience with exclusive hospitality packages.
The hospitality packages at Goodwood events offer a range of dining options from buffet to a la carte. Savour the flavours while enjoying the thrilling action around you, as you escape the hustle and bustle of the crowds.

Get up close and personal and enjoy prime spots to witness the captivating performances and displays.
Whether your guests are clients, suppliers, acquaintances, members of the board or a top-performing team, corporate event hosting in the historic setting of Goodwood and its surrounding grounds is a positive experience for participants to embrace.
Contact DTB to discuss further about all things Goodwood.
---
Return to DTB Blog