Hannah Parry-Billings
12-May-2022
Blog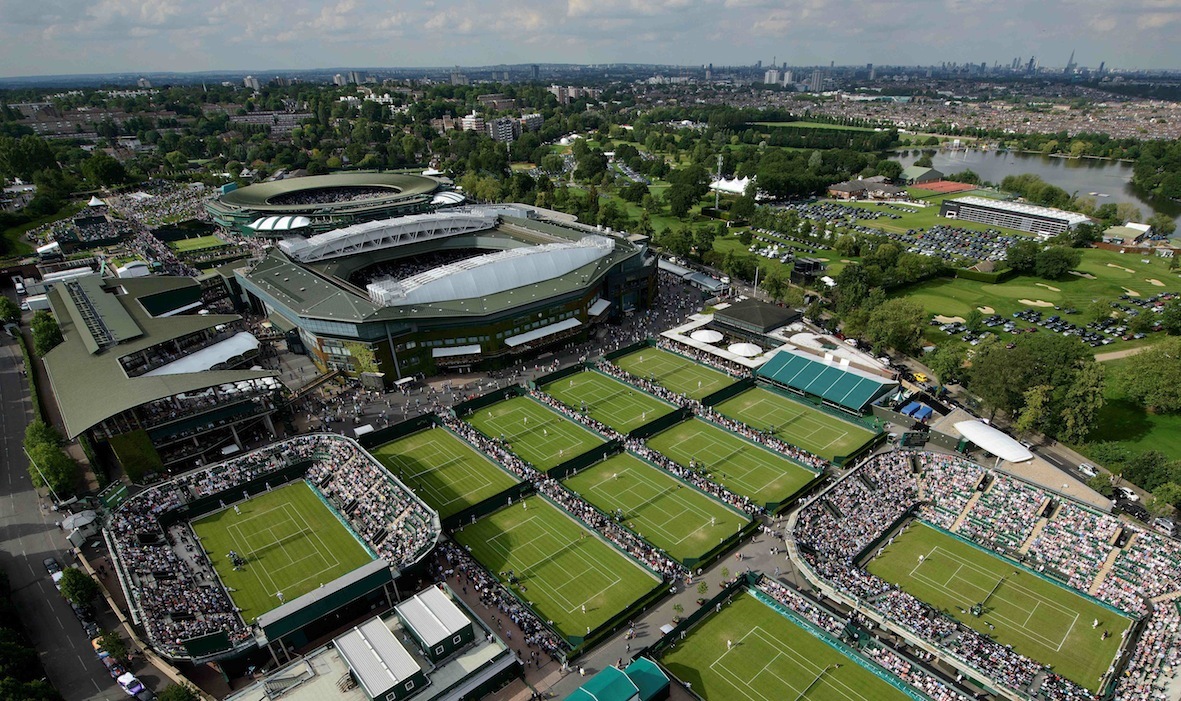 Prepare the strawberries and cream it's time to think about Wimbledon!
For two weeks every Summer, London turns tennis mad for The Wimbledon Championships. Steeped in tradition, the Championship has become one of the world's most famous tournaments, and is the only grand slam event played on grass.
The stage of world-class tennis over the decades, Wimbledon 2022 is sure to provide the ultimate sporting spectacle following a strong 2021 for British Tennis performances, and rumours fan favourites Nadal and Federer are nearing retirement – potentially their last Wimbledon appearance.
DTB have your questions and queries covered, having been offering Debenture tickets for over 20 years, we know exactly how to make the most of your Wimbledon experience…
What To Bring To Wimbledon?
Pack everything you need in a single bag
Dress code is smart casual – men traditionally wear fashionable suites whilst women don summery outfits, white is always a popular colour to match the player's attire
A sun hat is highly encouraged, with many opting for a stylish Panama to provide shade without blocking anyone's view
Remember not to cheer in the middle of rallies, or as your favourite player goes to serves
On the hotter days, a fan will be very welcome so you can cool off
When the sun drops in the evening, bringing something to cover up, like a blanket, is a great idea
Sunglasses are essential to stop the glare
Don't forget sunscreen
How Can I Be There?
Taking place this year on 27th June – 10th July and getting tickets is no mean feat! Debentures are the only tickets that guarantee your seats, which are also fully transferable.
They are the finest way to see Wimbledon on Centre Court and No.1 Court, with all-day admission to the AELTC, Debentures include:
Reserved seats on either Centre Court or No.1 Court
Access to all of the non-reserved outside courts
Admittance to the Debenture Holders' Lounge, a range of bars and restaurants (fine dining, casual dining and self-service) within the Centre Court and No.1 Court, not available to other attendees
A team of Debenture Hosts will be happy to answer any of your questions about the facilities and The Championships
Welcoming service throughout your day
Centre Court Debenture Map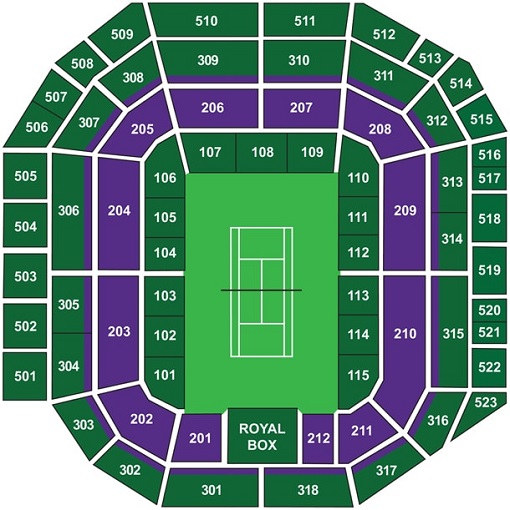 NO.1 Court Debenture Map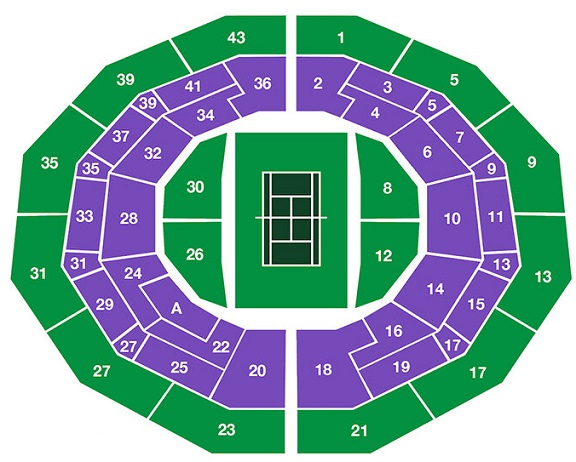 (Areas depicted in purple are Debenture seats.)
Centre Court and No.1 Court debenture areas are open from 10:30am daily. Play starts on outside courts from 11am, on No.1 Court at 1pm and on Centre Court at 1.30pm, apart from finals weekend when play starts on Centre Court at 2pm.
All Debenture Holders are VIP's at Wimbledon, to ensure a first-class experience and unforgettable event!
Contact the team at DTB to discuss you're Wimbledon seats and tennis in 2022… enquire with - info@dtbsportsandevents.com
---
Return to DTB Blog