Tennis is the pinnacle of entertainment in the British Summer. The prestige sporting occasion, Wimbledon, sees world-famous tennis players battle it out on the immaculate show courts year after year; it's a fine excuse to spend a quintessentially English summer's day sipping champagne and eating strawberries and cream.
With tickets notoriously hard to come by, at DTB we can give you access to an exclusive debenture pass.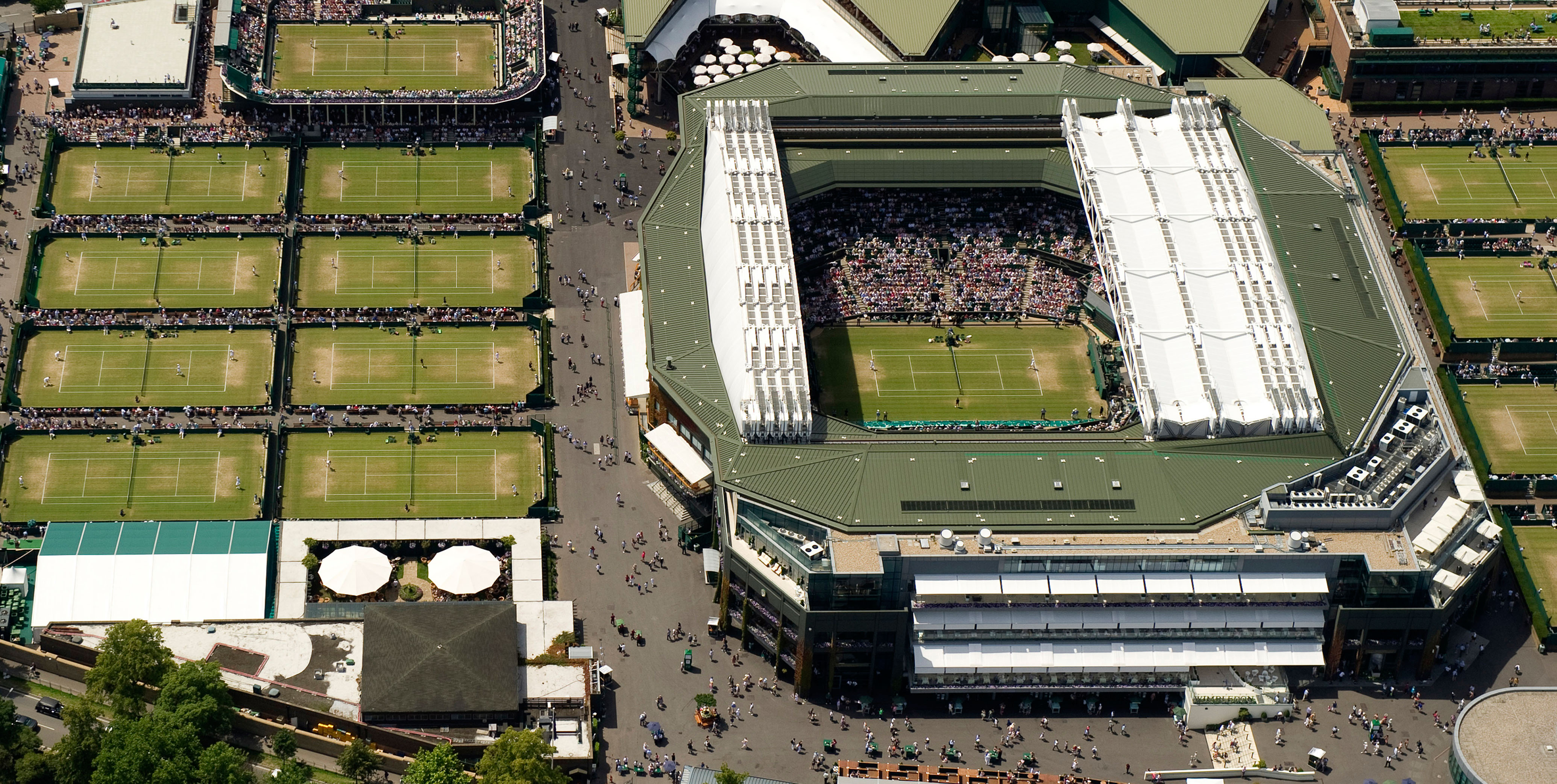 How to get Wimbledon Tickets
There are a few different ways to get your hands on Wimbledon tickets.
Public ballot
Debenture pass
Queueing on the day
General Wimbledon tickets are sold via public ballot but sell out instantly, and thousands queue to secure a seat on the day with many disappointed. With these ticket methods, you can't guarantee you will be successful, and even if so, you don't get to choose the match or court.
Fear not though, DTB can give you access to this sell-out event through Debentures.
What are Wimbledon Debentures?
Wimbledon Debentures are the only way you can guarantee top seats in Centre Court and Court 1.
Giving you all-day admission to the AELTC, you and your guests have access to a range of bars and restaurants.
What do Wimbledon Debentures include?
Debentures include:
Reserved seats on either Centre Court or No.1 Court with unparalleled views of the tennis
Exclusive access to the debenture lounges, bars and restaurants,
Debenture holder car park
Team of debenture hosts
Remarkable views from the terraces
Why get Wimbledon Debentures?
Securing a Wimbledon debenture gets you amongst the iconic surroundings in SW19, guaranteeing you a luxury day out with premium seats in the heart of the action. Sitting on your sofa at home will have no comparison to being metres away from some of the top players in Centre Court.
Renowned for their outstanding quality and value, debenture ticket holders venture through the gates to gain access to the exclusive debenture lounge. Here you will savour the most delicious food, exquisite surroundings and facilities, plus opportunities that the standard ticket holders don't have access to.
Book Your Wimbledon Debenture Now
Reaching 515,164 attendances over the course of the tournament fortnight last year, 2023 will be another year to hit records.
As Debentures are extremely popular and spaces are selling fast it's time to act now.
Claim your Wimbledon experience before it's too late and book debentures with DTB.
---
Return to DTB Blog