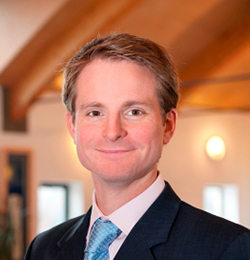 Harry Francis
12-Jan-2018
Tennis
Held in the beautiful Stoke Park in Buckinghamshire, The Boodles Tennis Challenge is an event held every year in the run up to Wimbledon. It is a grass court event, the stadium having been designed so that no seat is more than 10 metres away from the game. It attracts world-class players who are all guaranteed at least three matches each.
It has been described as a garden party that just happens to have some of the best tennis players in the world playing while guests enjoy the hospitality of the occasion. Run in coordination with the luxury jeweller, Boodles, the vision of the original founder, Patricio Apey, was an event that would allow the players to hone their grass court skills before Wimbledon starts.
Established in 2002, it has seen some of the best-known names in tennis taking part, including Andy Murray, Andres Agassi, Pete Sampras, Rafael Nadal and Tim Henman. In 2016 Novak Djokovic celebrated his 11th consecutive time of taking part in The Boodles Tennis Challenge.
Tennis Hospitality At Its Finest
The Boodles Tennis Challenge is a unique tournament, as it is a hospitality-only event, any VIP's attending will be with the others guests. The tickets are limited to 1700 per day, and as the tournament only lasts for 5 days, they are in high demand. The grass court is maintained to Wimbledon specifications and standards. There are two hospitality packages available for The Boodles Tennis Challenge:
The Players Enclosure hospitality package starts with a champagne reception followed by a sumptuous gourmet lunch and question and answer session with the players.
The Legends Enclosure package offers a chance to dine in Stoke Park's historic Palladian Mansion prior to the start of play, and enjoy afternoon tea when the games are over. Courtside seats are reserved as part of this package.
As Stoke Park is a country club, hotel and spa set in 300 acres of fine parkland, guests can arrive early to enjoy other facilities in this five star establishment. With the dates already set for 2018 as 26 – 30 June, this premier social occasion is guaranteed to be one of the best days out if you are looking for tennis hospitality for your clients.
Choosing Your Hospitality Event
Maybe you are not a tennis fan and would like to entertain your clients at some other type of event. At DTB Sports and Events, we can help you no matter what tickles your fancy. From world class sporting events, to music concerts, a days racing, or anything else, we have the expertise to make your day special. We can even put together a bespoke day tailored just for you. We want you to enjoy your hospitality as much as your guests do, so we will handle all the hard work on your behalf.
If you would like to find out more then please give us a call on 020 7385 3553. Alternatively you could fax us on 020 7385 4011, or complete the contact form on our website and we will get in touch with you as soon as we can. For professional friendly advice about your corporate hospitality, get in touch with us today.
---
Return to DTB Blog