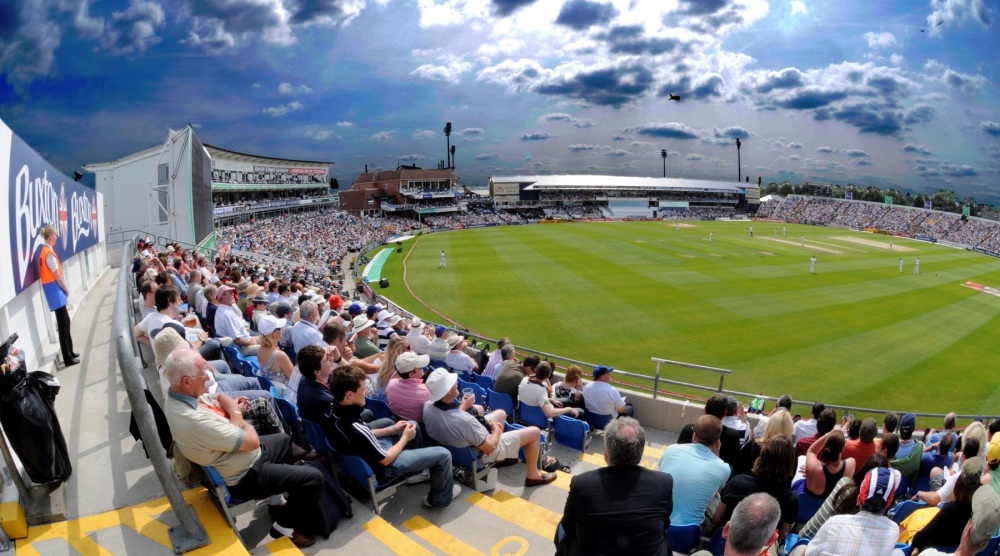 Summer 2017 offers a host of opportunities to watch international cricket in one day internationals and test matches.
Whilst cricket is televised, television often results in a passive experience. If you want to feel the excitement, live and breathe each innings as you marvel at the skill and showmanship of the best players in the world, there is only one solution. Be at the cricket ground and soak up the experience. From the Kia Oval, Headingly and Lords to Edgbaston and Cardiff, there's a venue and event to suit all tastes and budgets.
Moreover, don't purchase a standard ticket, instead look at our events management specialist's private party cricket hospitality and corporate hospitality packages. These cricket hospitality experiences offer so much more than the basic day out.
Any guest will appreciate the additional time, energy and delightful opportunities available with DTB Sports and Events cricket hospitality. Whether it's for a birthday, anniversary or a gesture of gratitude for large orders that leads you to the cricket ground, we make it perfect. Our events management team is consistently more cost and time effective than trying to organise a day yourself so please save on stress and additional workload. We've got it covered.
If you find yourself questioning whether corporate hospitality packages achieve brand awareness and inspire loyalty then please take the Rugby World Cup from 2015 as an example. Over 80% of the business leaders asked viewed corporate hospitality as an essential and valuable marketing tool.
Corporate hospitality recipients find discussing business in convivial surroundings more satisfying than in the boardroom.
Here Are Some Examples to Ignite Your Imagination of International Cricket:
England versus South Africa:
1st test: From 6th July 2017 – Lord's.
2nd test: From 14th July 2017 – Trent Bridge.
3rd test: From 27thJuly 2017 – Kia Oval.
4th test: From 4th August 2017 – Old Trafford.
An exceptional cricket hospitality package for the 1st test is at the Nursery Pavilion. The package includes:
Top category seats in either the Mound Stand or Grandstand.
Tea, coffee and a bacon roll on arrival.
Three course lunch with selected wines and coffee.
Complimentary bar, includes champagne, throughout the day.
Afternoon tea.
Cricketing celebrity speakers.
Televisions showing play.
Event management professionals in attendance.
An official match programme.
Commemorative pass.
Event documentation.
The 3rd test is proving hugely popular so please don't hesitate if you want to be at the Kia Oval. We have a range of experiences including the Pavilion Rooms.
This cricket hospitality package includes:
Official top-priced match tickets for restaurant guests or private seating in the balcony area for boxes. (Please ask us for more information.)
Champagne reception pre-lunch.
Three course meal.
Complimentary bar, excluding champagne.
Traditional afternoon tea.
Match programme.
Scorecard.
Plasma screens.
Official event documentation.
DTB Sports and Events are equally proud to be offering packages at the England versus West Indies test matches and one day internationals in August and September and at the 1st T20 between England and South Africa at the Ageas Bowl on 21st June.
Don't watch the action, savour it. Why not give us a call for more information about international cricket?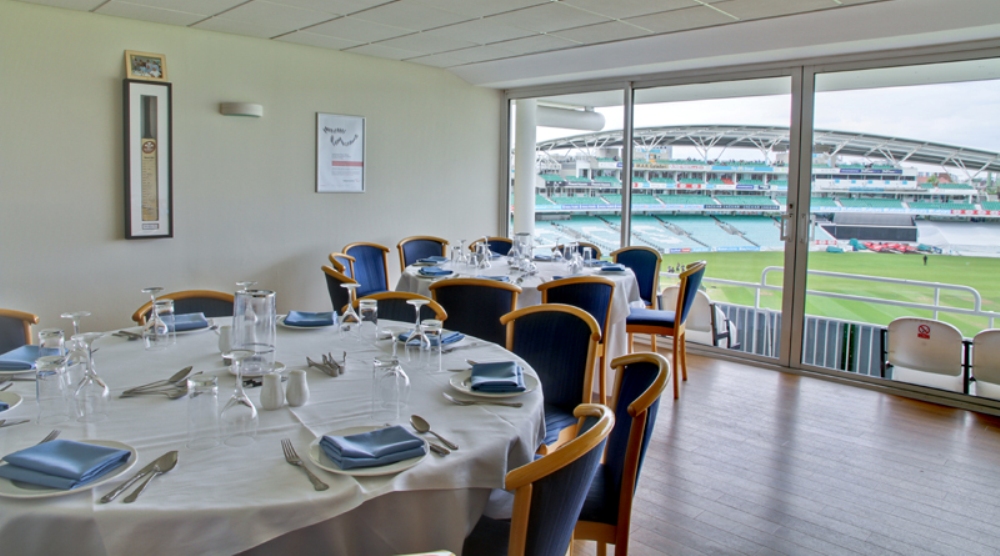 ---
Return to DTB Blog