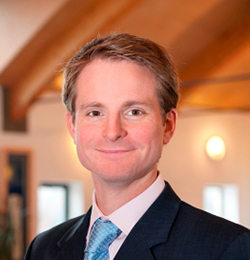 Taking place from 19th-23rd June, Royal Ascot is the much-anticipated horseracing event of the year. For racing enthusiasts, there's no better place to see the best thoroughbreds, trainers and jockeys but there's so much more on offer at the famous venue.
As well as being a top-flight racing venue, Royal Ascot is a world-class social event. Celebrities, sports stars and even Royalty are drawn to the Berkshire racecourse, with Her Majesty, The Queen said to attend each year.
It comes as no surprise, therefore, that people from far and wide are keen to attend the sporting spectacle. Over 300,000 people descend on the venue each year, but tickets are always hard to come by. If you're eager to take part in one of the biggest social and sporting events of this year's calendar, why not secure exclusive access to one of the many Royal Ascot hospitality suites?
Choosing Your Hospitality Package
With access to a large, private balcony and the Queen Anne enclosure, Royal Ascot Pavilion tickets are a great way to make the most of your day. Well-suited to corporate groups, private tables can be reserved for your guests and you'll be welcomed with a Prosecco reception, complimentary bar and three course lunch, as well as afternoon tea.
If you want to get even closer to the action, you can secure access to the Royal Ascot Village with our enviable Ascot Racecourse hospitality packages. With a Pimm's Reception, four course lunch, complimentary bar and Mad Hatter's Tea Party to enjoy, you'll have to remember to cast your eye over the horses as they thunder past the Village Enclosure.
For prime views of the racecourse, access to The Furlong Enclosure is a must. Guests will have unrivalled views of the racing, as well as the Royal Procession, as well as a champagne and canape reception, four course lunch, complimentary bar and afternoon tea.
Impress Your Guests At Royal Ascot
Combining the best of social events with sport hospitality, Royal Ascot offers a memorable day out and experience your guests will never forget. As well as enjoying the race meet with friends and family, why not consider inviting your colleagues and clients to this year's Royal Ascot?
As a popular location with the business elite, you'll be mixing with industry leaders and notable high-fliers. An ideal place to network with prominent businessmen and women, Royal Ascot hospitality suites offer a wide-range of opportunities.
If you're planning on inviting existing and potential clients to the racecourse, you may want to arrange a more intimate location. Private dining facilities will enable you to discuss new business and form new business relationships, in luxurious and exquisite surroundings.
As a high-profile sporting event, Royal Ascot horse racing provides a range of branding opportunities for select businesses. If you're keen to increase your profile at one of the world's most prestigious race meets, contact us at DTB and we'll be happy to help. In addition to creating bespoke hospitality packages, we'll ensure your brand, and your guests, are in a prime location.
---
Return to DTB Blog