Mamma Mia!
Novello Theatre | Ongoing Throughout the Year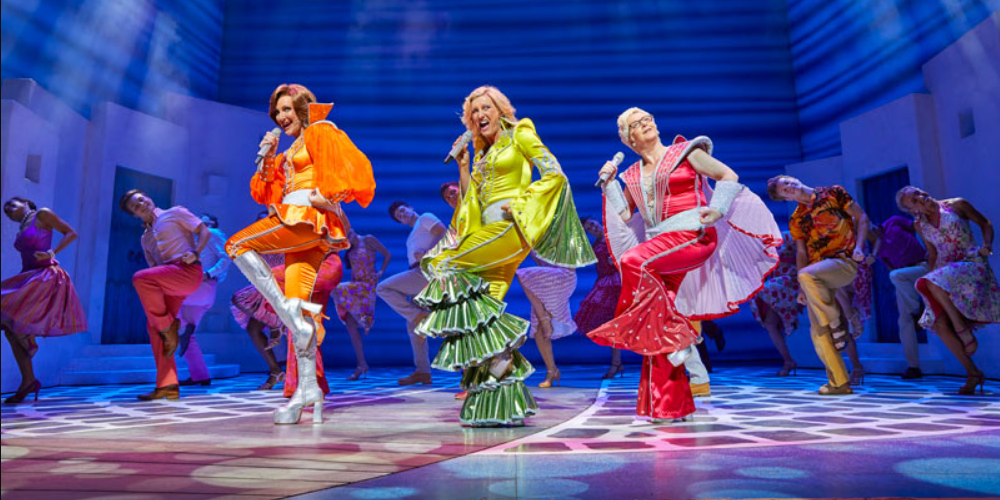 Mamma Mia! is set on the Greek island of Kalokairi where 20-year-old Sophie is preparing to marry her fiancé, Sky. As she dreams of her perfect wedding she wants her father to give her away, the only problem is she's never met him...After stealing her mother Donna's diary she narrows the options down to three men and writes to each of them inviting them to her dream wedding, without telling Donna her plan.
As Donna begins to prepare the Taverna for Sophie and Sky's wedding her friends Rosie and Tania arrive to join in the celebrations and reminisce about their days as a musical trip "Donna and the Dynamos". Guests begin to arrive and Donna finds herself face to face with Sam, Harry and Bill – the three options for Sophie's father, and the penny finally drops. As the drama begins to unfold, tensions rise to leave Sky and Sophie questioning whether or not a wedding is truly what they want, and the past comes back to haunt Donna. As old flames are rekindled, new relationships blossom and the wedding gets underway, which couple will end up walking down the aisle?
---
---