Book of Mormon
Prince of Wales Theatre | Ongoing Throughout the Year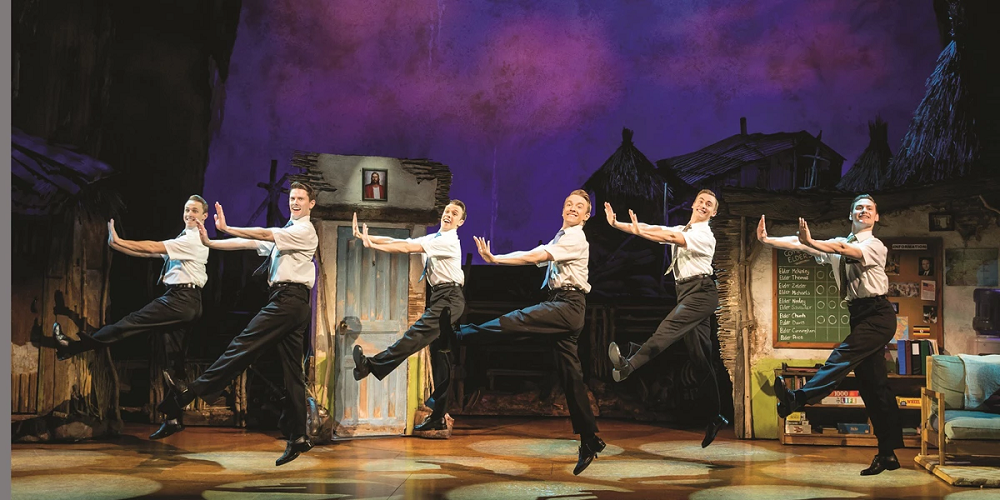 The Book of Mormon is the uplifting and satirical story of two Mormon missionaries who are sent from the comfort of Salt Lake City to Uganda in Africa in order to spread the word of the Mormon church. Whilst Elder Kevin Price is looking forward to his two-year mission praying he will be posted to Orlando, his partner Elder Arnold Cunningham, a nerdy overweight missionary is only looking for a best friend. As the unlikely heroes arrive in Uganda their fears are confirmed as they are immediately robbed at gunpoint by a local warlord. The local villagers and Mafala Hatimbi soon tell the missionaries about their strategy for coping with life constantly battling against poverty, AIDS and famine, as well as the tyrannical General.
After meeting the other missionaries who have failed to convert the village, the pair develop two different coping strategies for handling the situation. While Elder Price optimistically believes that the Mormon word will prevail, Elder Cunningham finds himself teaching an alternative form of history and religion, one that captures the imagination of the citizens. The pair wrestle with their own integrity and beliefs, coming together to find that they both rely on each other in very similar ways.
Contact DTB for more information on tickets and hospitality for the Book of Mormon and other West End Productions.
---
---