Giorgio Armani Tennis Classic
The Hurlingham Club | 25th - 28th June 2024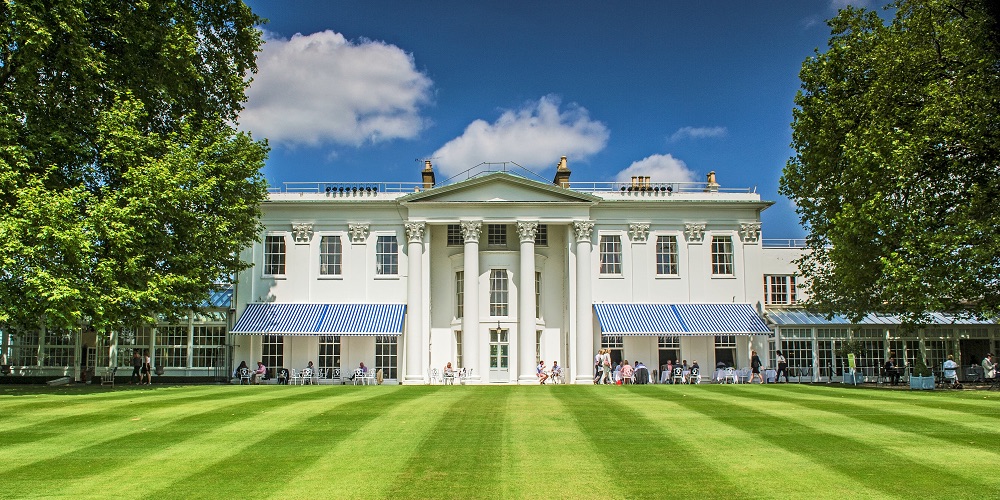 The Giorgio Armani Tennis Classic, set in the grounds of the magnificent Hurlingham Club, is one of the most intimate sports events on the London social calendar. First-class tennis and superb hospitality are brought together for the perfect appetiser to Wimbledon.

Over its 27-year history, this exhibition tournament has featured top stars including Rafael Nadal, Andy Murray, Pete Sampras, Novak Djokovic and many more of the top 100. This is an ideal opportunity to entertain friends, clients or colleagues while previewing the players as they prepare for the action at the All England Club, Wimbledon.
This year, Italian luxury fashion brand Giorgio Armani is once again the title partner of the prestigious and intimate Hurlingham Tennis Classic 2024, and are set to bring added elegance and style to the fan-favourite event.
Hospitality
Experience the exclusive ambience of the Hurlingham Orangery with just 350 corporate guests per day. Your memorable day begins in the embrace of warm sunshine, as you gather with your invitees. Indulge in a delightful lunch accompanied by engaging tennis talent, setting the perfect tone for the day ahead.
Once seated, you'll be captivated by the awe-inspiring performances of our talented tennis stars. The atmosphere is relaxed, and you can choose to immerse yourself fully in the event or simply savor the moment while enjoying the complimentary bar and a delightful rolling afternoon tea.
Don't miss this incredible opportunity to witness world-class players prepare for Wimbledon from your front-row seat. Secure your spot for the prestigious Hurlingham Tennis Classic now and ensure an unforgettable hospitality experience for 2024!

Contact DTB for more information about Hurlingham Classic hospitality and other tennis events.
You May Also Be Interested In: