The Boodles Tennis Challenge
Stoke Park Country Club & Resort | 27th Jun - 1st Jul 2023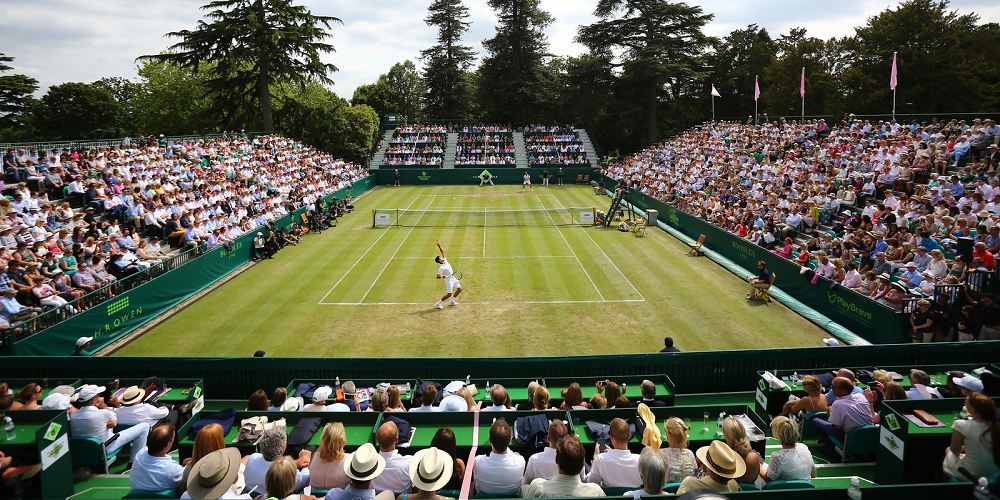 The Boodles Tennis Challenge is an exhibition tennis tournament staged at Stoke Park every year. This year the event runs from 27th June - 1st July 2023.
Its pristine courts play hosts to some of the world's best players looking to sharpen their skills in the run up to The Championships, Wimbledon. The tournament was first held in 2002 and has become increasingly popular as an entertaining event with a relaxed atmosphere among the players. With an intimate crowd and tranquil atmosphere, the event has the feel of a quintessentially English garden party and allows guests to get up close to the players. Many top players in the ATP Rankings use the tournament to prepare for their Championships, Wimbledon campaign. The venue has hosted some great players since the tournament's inception and looks set to carry on this trend in the future.

The Boodles Tennis Challenge Hospitality

The Boodles Tennis Challenge Hospitality is one of the most personable of all the options available on the ATP tour due to the picturesque setting and distinct lack of crowds. Options are available to dine in the Palladian Mansion within the spectacular grounds between viewing some of the world's top-ranked players in some exuberant action.
Contact DTB for more information about The Boodles Tennis Challenge Hospitality.
---
You May Also Be Interested In:
---