The Cheltenham Festival 2024
Cheltenham Racecourse | 12th - 15th Mar 2024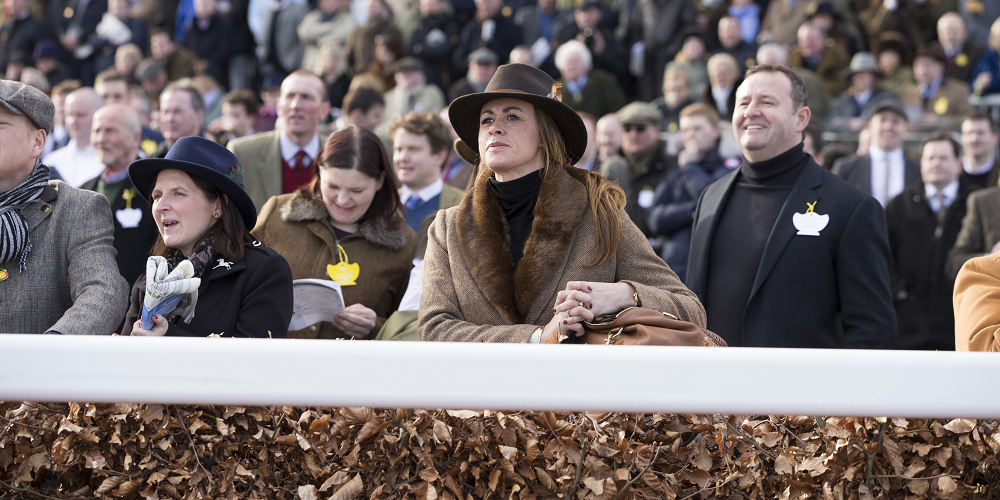 Cheltenham brings four thrilling days of action as emerging stars, fan favourites and shock winners steal the headlines. After another triumphant 2023 event, Cheltenham Festival is already gearing up for next years fixtures with tickets and hospitality.
The Festival next year gets underway on Tuesday 12th March - Friday 15th March.
The Cheltenham Festival
The Cheltenham Festival is a pivotal meeting in the National Hunt racing calendar, the headline race of the day is the much anticipated Champion Hurdle. It is four days of atmosphere, anticipation and action, played out on a beautiful sporting arena that has no equal.
Cheltenham Festival features a cast of the best and bravest horses, jockeys and trainers playing to an audience of 220,000 people. Festival glory provides lifelong memories that will never fade and defines careers. Witness the sheer elation of the winners as they return to the cheers of the crowd. See dreams fulfilled and years of planning and effort coming to fruition.
Large amounts of money are gambled during Cheltenham Festival week, with hundreds of millions of pounds being bet over the four days. Cheltenham is often noted for its atmosphere, most notably the "Cheltenham roar", the enormous amount of noise that the crowd generates as the first race of the festival begins.
Cheltenham Hospitality
DTB are proud to offer exclusive corporate hospitality at Cheltenham racecourse, when the whole racing community converges on the racecourse for the show piece event of the National Hunt racing calendar.
Entertain guests with VIP Cheltenham Hospitality packages at Cheltenham Festival, it has a little something for everyone. The Cheltenham festival is ideal if you are looking for an event with excitement, buzzing atmosphere and superb entertainment to enthral a varied group of guests. The climax of the entire jump race season comes to an end with the prestigious Cheltenham Gold Cup.
We offer a variety of ticket and hospitality packages from private glass fronted course viewing boxes, each with its own private balcony offering a vibrant atmosphere to entertain guests. As well as a variety of restaurants and marquees to suit all budgets, where you can catch all the action and soak up the atmosphere.
If you want an unforgettable experience with the finest hospitality, whether you're a racing fanatic or just want to enjoy the buzz of the roaring crowds, along with the odd cheeky tipple!
Contact DTB for more information about Cheltenham Hunt Hospitality.
You May Also Be Interested In: