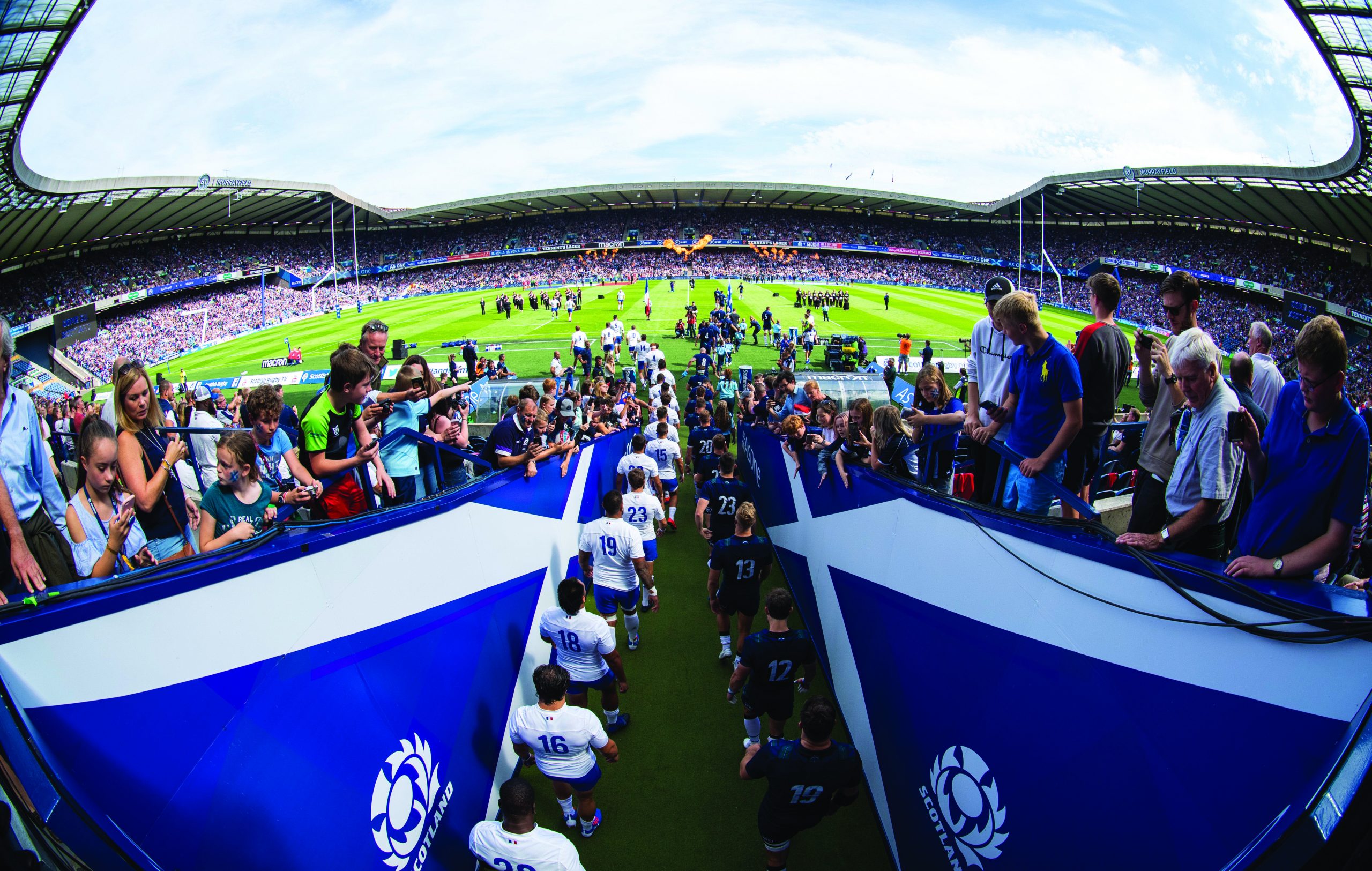 Europe's major rugby tournament featuring the biggest teams in the Northern Hemisphere returns and for the first time in two years fans are set to return to the stands.
When people say the Six Nations is the best tournament in the world, they are talking about more than the quality of rugby, but also the unique, vibrancy each and every stadium brings.
The 2021 edition of the Six Nations may have lacked spectators, but it produced plenty of entertaining rugby for those watching at home. A record 86 tries were scored across the 15 matches, champions Wales contributed 20 – a new record for the team in a single Championship.
With Ireland strong, Scotland inconsistent, Wales hit by injuries, England presenting a powerful, young team and France drive by Autumn International success – it feels as if the top five teams can all beat each other, and it's anyone's race.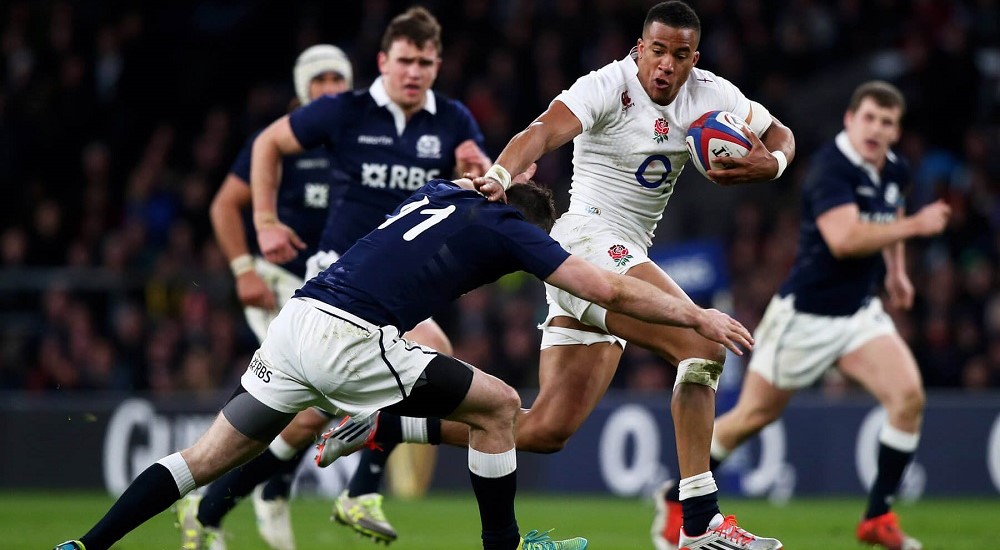 When Does the Six Nations 2022 Start?
The 2022 Six Nations Championship starts on Saturday the 5th of February and comes to an end on Saturday the 19th of March.
What Happened in 2021?
Wales were a side transformed as they scooped victory in the 2021 competition; they put a difficult introductory period to Wayne Pivac's reign as head coach behind them, to claim their sixth title this century.
England have won the most titles since the Five Nations became Six in 2000, and Wales have secured the most Grand Slams in the same time period, the Six Nations truly brings together the best Europe has to offer. One of the more fiercely fought tournaments, unrivalled for its atmosphere, it's the perfect setting to entertain guests and enjoy quality sporting action.
In 2021, England finished a lowly fifth for only the second time in the Six Nations and ill-discipline was at the root of their problems. England and Italy now share the record for most penalties conceded in a single Championship season having given away 67 in 2021.
Who Will Win?
The top three sides from last year – reigning champions Wales, last year's runners-up France and Ireland – have three home games in 2022.
The match to look out for seems to be the Round Two encounter between France and Ireland, in Paris, as many predict it could go a long way to deciding the destiny of the Six Nations title.
With the 2023 Rugby World Cup just over the horizon, 2022's Rugby Union results mean more than ever for those hoping to represent their home nations.
How to Get Tickets
DTB have the best access to hospitality for every game this Six Nations.
From private boxes, to the best terrace views, you and your guests can enjoy all the exclusivity and luxury at each venue.
Enjoy three-course fine dining and meet rugby legends at Murrayfield or an all-inclusive bar and unrivalled views at Principality Stadium, take a look at our hospitality packages now, just click below:
https://www.dtbsportsandevents.com/event/sports/rugby/guinness-6-nations
To find out more contact our team on info@dtbsportsandevents.com or call 020 7385 3553.
Matches We're Excited About
The key with the Six Nations is that virtually any team - baring Italy - can beat one another, changing the complexion of the tournament in the process and with stadiums at capacity once again, the Autumn performances proved how much a home crowd can drive performance.
France are currently the hot favourites to win the competition, after causing upset against New Zealand during the Autumn Nations Series. England are close behind the French and will face the daunting trip to Paris in March, with Scotland and Wales following; however it really is anyone's tournament to win.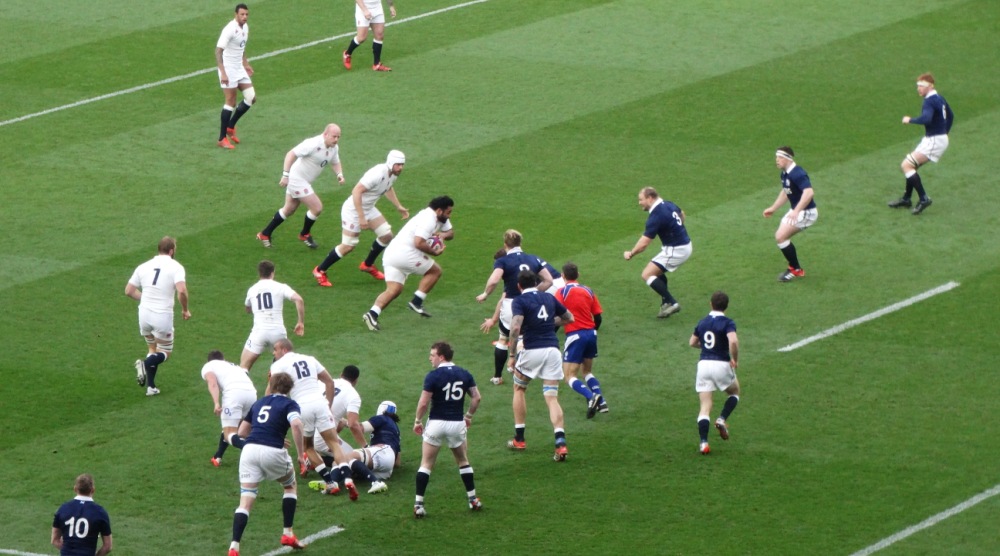 Scotland v England – 5th February
Scotland open up with a massive Calcutta Cup clash at Murrayfield, tensions will be high after they defeated England at Twickenham for the first time since 1983 last year in the opening weekend of the 2021 Six Nations, with a score of 11-6 to the Scots.
There's a lot to like about this Scottish team. They scored more tries and points in the 2021 tournament than they've ever managed before. They also conceded their third lowest number of points ever. Their defence was joint-best and their attack was second in terms of tries scored.
And yet, despite all that, they finished fourth.
Off the back of a promising Autumn, England head into the 2022 Six Nations looking to bounce back from a woeful 2021 campaign, which saw them finish fifth for the second time in four years, above only Italy.
England will be looking to rectify last year's woeful fifth place in the Six Nations, and there were plenty of positives to take from the Autumn Internationals to give hope for the side. Three wins from four, and a competitive loss to New Zealand is not to be sniffed at, especially given the squad was weakened by injuries.
England may not be the favourites, however with recent wins against Australia and South Africa and home matches against Ireland and Wales, they are proving to be a strong side after some disappointing 2021 performances.
Eddie Jones has stirred up the starting line up over recent months, with the likes of Marcus Smith and Freddie Steward offering an exciting freshness to proceedings. Jones has ripped up parts of the senior leadership group that he believed grew stale after the 2019 World Cup as he prepares for the tournament in 2023.
England and Scotland begin with a tantalising test, with the Lions keen to avenge that first defeat on home soil against Scotland for 37 years and regain the Calcutta Cup in the process.
England v Wales – 26th February
For Wales, a daunting trip to Twickenham approaches, with the side having not won at Rugby HQ in the Six Nations since that vital 19-12 victory on the way to a Grand Slam in 2012…although there has been a rather famous World Cup win there since…
Defending champions, they may be, but Wayne Pivac's side haven't been dealt a favourable hand when it comes to a title defence. Last year's champions have not set tongues wagging for Wales in the same way France and Ireland have in recent months. Their Autumn Internationals were completed with a number of absences that included Alun Wyn Jones, Leigh Halfpenny and Ross Moriarty, bringing in two losses and two wins.
Wales were thrashed by the All Blacks in the Autumns and narrowly defeated by South Africa, yet won against Fiji and Australia; however one wonders whether they would have won without players being sent off, casting doubt on their credentials for 2022.
France v Ireland – 12th February
France and Ireland are, arguably, in the best shape going into the tournament; early predications place France as the favourites to win, despite the fact they are yet to win any tournaments of this current World Cup cycle.
Nevertheless, having dismantled New Zealand in the Autumns with a commanding score of 40-25 and with home games against England and Ireland, France are looking strong as February approaches.
Ireland impressed in the Autumn Internationals with three wins from three, the most impressive being the 29-20 defeat of the All Blacks in Dublin. It was a scintillating display typified by an aggressive pack that hustled and hassled New Zealand as one single unit.
Five-time champions between 2002 and 2010, it has now been 12 years since France's last Six Nations triumph.
Ireland was narrowly defeated 35-27 the last time they faced France at the Stade de France, but will have taken confidence from their Autumn Nations Series campaign.
Ireland v Scotland – 19th March
Ireland face Scotland in Dublin for yet another Super Saturday match that could well see the title decided. Dublin has not been a happy hunting ground for Scotland in recent times, winning just once in the Irish capital in the last 24 years.
That victory came in 2010, when Johnnie Beattie crossed the whitewash and Dan Parks kicked 18 points to secure a 23-20 win.
Last year was encouraging for Scotland. The Six Nations brought wins against England, Italy and France, and the defeats to Wales and Ireland were narrow. That positivity was replicated in the Autumn Internationals which – in spite of a 30-15 defeat by South Africa – peaked with a dramatic edging of Australia at Murrayfield.
And Scotland will be hoping to lift their first Championship trophy since the Five Nations became Six in Dublin, where they visit an Irish side who pack a real punch.
Fixtures
Saturday 5th February: Ireland v Wales (14:15)
Saturday 5th February: Scotland v England (16:45)
Sunday 6th February: France v Italy (15:00)
Saturday 12th February: Wales v Scotland (14:15)
Saturday 12th February: France v Ireland (16:45)
Sunday 13th February: Italy v England (15:00)
Saturday 26th February: Scotland v France (14:15)
Saturday 26th February: England v Wales (16:45)
Sunday 27th February: Ireland v Italy (15:00)
Friday 11th March: Wales v France (20:00)
Saturday 12th March: Italy v Scotland (14:15)
Saturday 12th March: England v Ireland (16:45)
Saturday 19th March: Wales v Italy (14:15)
Saturday 19th March: Ireland v Scotland (16:45)
Saturday 19th March: France v England (20:00)
---
Return to DTB Blog