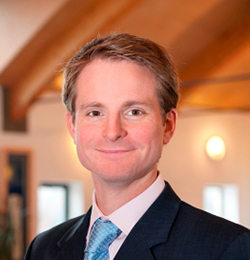 Harry Francis
09-Feb-2018
Tennis
There are quite a few tennis tournaments throughout the year, but not many of them are played on grass, and only one is played on what are said to be the best lawns in the world, Wimbledon. It is probably the most famous of all tournaments and is eagerly awaited by tennis fans globally. All the worlds' top players take part, which produce lawn tennis at its best.
Imagine the thrill of seeing home-grown players such as Andy Murray, Kyle Edmund, or Johanna Konta win the title. All the matches are thrilling but there is something special about being able to watch one of your own countrymen, or women, take the trophy.
Hospitality For Wimbledon 2018
This year Wimbledon will run from 2nd to 15th July, and there are several hospitality packages available, including:
Wimbledon Debentures allow you to see live matches and give you access to the exclusive Debenture Lounge.
Cannizaro House Hospitality starts your day sipping champagne while overlooking Cannizaro Park. Followed by a three-course lunch, you will then be driven to the courts to watch live tennis.
Fairway Village is located just a short distance from the Centre and No1 Courts; included in the package is champagne or Pimms and a four-course meal.
The Wimbledon club overlooks the practice courts and you can enjoy champagne and a four-course meal.
The Gatsby Club offers a touch of glamour with your four-course meal and champagne.
Wimbledon Park Golf Club has fabulous views across to the Centre Court and buggy transfers after your four-course meal and champagne.
Wimbledon Skyview suites for 10 or 20 people are right at the heart of the action, with the added bonus of views of the London skyline.
In fact, there are so many different Wimbledon hospitality packages, you could be spoil for choice.
Find Out All You Need To Know
There is no need for you to spend time wondering which would be the best hospitality package for you and your guests. Have a chat to one of our friendly experts and find out all you need to know. We can advice and help you with Wimbledon hospitality packages, as well as many other types of corporate entertaining. For more than 15 years we have been assisting clients with hospitality and team building days at sports events, music and arts festivals, the theatre, and have tailor made days just to suit the requirements.
We will not charge you for our services as we work on a commission basis with the venues. This means that from your point of view, the package will cost no more with us than by going straight to the venue. The difference is that you will have our experience and expertise to help you with choosing and booking the right event for you.
It will cost you nothing to find out more information so why not give us a call on 020 7385 3553. We look forward to hearing from you.
---
Return to DTB Blog