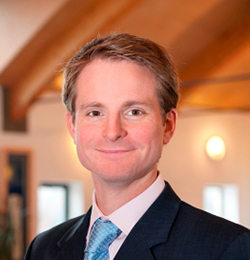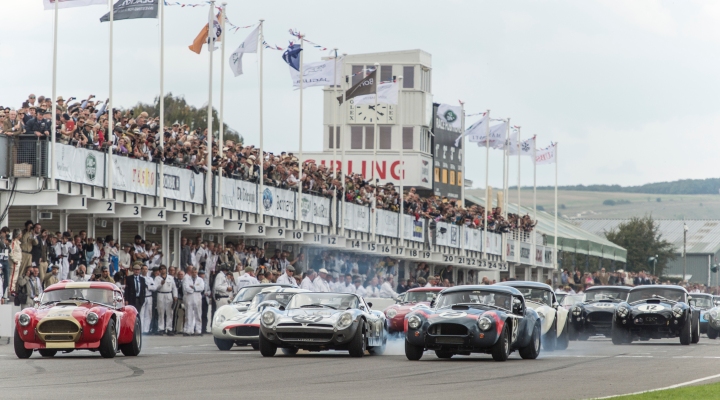 For something a little different to offer your corporate hospitality guests why not consider a unique motorsport opportunity at the Goodwood Revival which this year takes place from the 8th-10th September?
As summer ends, bask in luxuries and motorsport history.
Enjoy exceptional motorsport hospitality with us at a prestigious motor show that makes a respectful nod to a bygone era and delivers a chance to revel in the spirit of the event.
The Goodwood Revival celebrates vintage cars from the 1940's, 50's and 60's; many guests opt to wear a costume that echoes the era and the Goodwood hospitality packages will charm the most demanding attendee. The atmosphere, the fumes assailing nostrils, the roar of several engines reverberating around the venue, the sleek designs and memories evoked are incomparable. It's certainly more impressive than a thank you over a pub lunch.
Goodwood Hospitality Aids Business
Whether your guests are clients, suppliers, acquaintances, members of the board or a top performing team, corporate events hosting in the historic setting of Goodwood and its surrounding grounds is a positive experience for participants to embrace.
A day away from the work environment is always popular and naturally more informal. It shows that you value the invitees, not just the money they represent. As marketing and human resources tools, corporate packages can be used with a splendid return on investment to reinforce working relationships, increase brand awareness and to secure new or repeat business.
We do the hard work for you
Please don't toil endlessly to pull together the components of a Goodwood hospitality experience yourself. We have several corporate packages which meet budget and expectation criteria and take the pressure away from you. Place your day in the safe hands of our experts.
A small investment in motorsport hospitality will set you ahead of your rivals. The Goodwood Revival DTB Sports and Events team's corporate packages and events management skills are outstanding.
The Goodwood Mess corporate package includes:
Groups of 5 or less are placed on shared tables.
Guests should wear tweeds and trilbies.
General admission and Paddock access.
Light breakfast on arrival.
Champagne reception.
Chef's Table buffet.
Beers and soft drinks throughout the day.
If you prefer a smaller motorsport hospitality space then the Goodwood Mess offers a delightful solution.
Prices from £530.
The War Rooms Pavilion includes:
A classic hospitality setting.
A covered trackside balcony.
General admission.
Paddock access.
A light breakfast on arrival.
Champagne reception.
3 course lunch with half a bottle of wine per person.
Beers and soft drinks throughout the day.
Prices from £685.
The Salvadori Pavilions experience is exquisite and includes:
An admission ticket and hospitality badge.
Located on the Paddock side of the circuit.
Tea, coffee and light refreshments on arrival.
A delicious four course buffet lunch with wine (half a bottle per person,) beer, orange juice and mineral water.
Full afternoon tea.
Plasma screens in your pavilion.
Souvenir programme and radio.
Reserved car parking.
Prices from £695.
We're eager to help your motorsport hospitality deliver success so contact us today.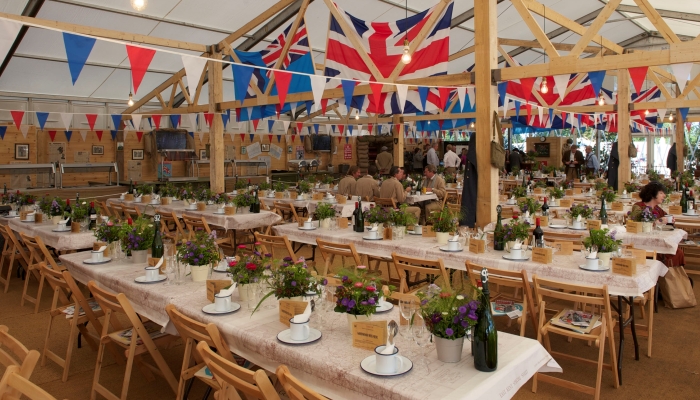 ---
Return to DTB Blog